YDN Symposium
For Tatler staff members, the early weekend mornings were worth it. The Yale Daily News Symposium, a two-day conference hosted in late February by Yale University students for high school reporters across the country, began bright and early at 6:30am Pacific Time. Once the drowsiness wore off, though, Tatlerites were greeted with big ideas and great conversations.
The marquee speaker of the weekend was the Washington Post's Bob Woodward, known for his role in uncovering the Pentagon Papers and for serving as the basis for the film All the President's Men. Woodward, like all the event's speakers, eschewed prepared remarks and instead fielded just about any question from the audience. His words of wisdom ranged from the idiosyncratic—interview on Tuesdays, he says, to catch people in the best mood—to the foundational. He reminded attendees to arrive at every interview well-prepared and treat your subject with respect and a willingness to listen—you never know what they might have to say. He gamely offered his opinions on everything from Twitter (a societal ill) to his film-character doppelganger (nothing but praise for Robert Redford) to Washington Post owner Jeff Bezos (a positive force contributing funds and digital savvy to the paper). 
Just as interesting as Woodward were the other journalist speakers, who were mostly young and in their first few jobs in the industry. First up was Politico's Maya King, who talked about her experiences covering race and politics during the 2020 general election, and about pushing her paper to cover minority voters she thought were being left out of the national conversation. After her was Naba Khan, an associate producer at NBC News, who dispensed advice about broadcast journalism. Khan is a strong advocate for diversity in the media—for her, it was revelatory to finally work with a nonwhite news anchor and see herself represented onscreen. Both took many questions and explained how they'd found their footholds in the notoriously difficult journalism industry.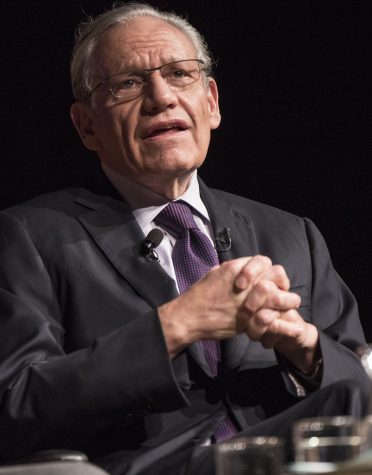 On Sunday, attendees heard from two politics reporters, Emily Nelson of the Wall Street Journal and Isaac Stanley-Becker of the Washington Post. Nelson talked about her work as an editor and the changes she's seen in her long career in journalism. Stanley-Becker, whose first years writing for the Post were during the roller-coaster Trump Administration, said that his previous work as an overseas reporter gave him perspective on American politics. He also gave my favorite advice of the weekend: the best defense against being assigned a story that's uninteresting to you is to have lots of your own ideas and to be willing to advocate for them. It's worked pretty well with the Post's editors, he says—so far. 
Between speakers, the Tatler staff met with Yale Daily News members for discussions on big questions: what is ethical journalism? Can a media outlet ever be truly unbiased? Is the news industry dying, or just undergoing metamorphosis? Editors from the YDN also took the time to look over an issue of the Tatler and offer feedback. The weekend ended with an awards ceremony for the newspaper competition taking place alongside the symposium. Tatler didn't win any prizes, but we came away with advice and knowledge well worth the lost sleep.
Leave a Comment