Year in Review
SEPTEMBER
School
4 Fall semester begins!
5 Convocation is held. Upper School student body president Aidan C. '20 and Middle School student Iris O. '24 welcome us into the 100th year of education at Lakeside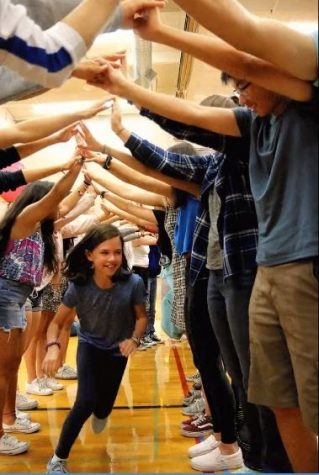 World
1 Hurricane Dorian, a Category 5 hurricane, makes landfall in the Bahamas with disastrous results
20 California and 23 other states file a lawsuit against President Trump after he threatened to terminate California's ability to set auto emission standards; inspired by Greta Thunberg, people all across Seattle gather to protest global leaders' inaction regarding climate change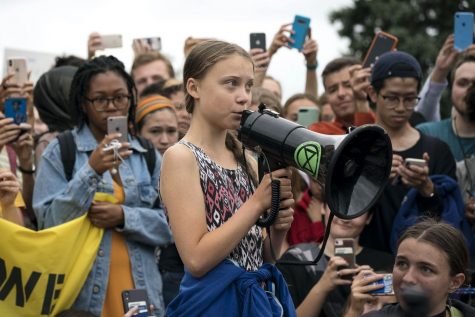 OCTOBER
School
9 Bill Gates '73 delivers the Dan Ayrault Memorial Endowed Lecture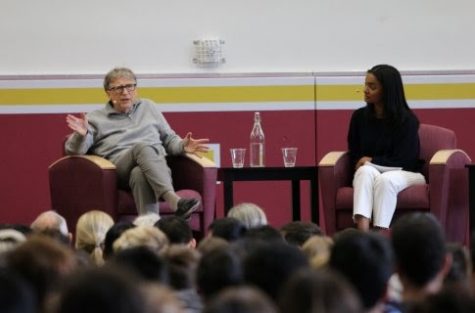 15 Jackson Katz talks to the student body about the promotion of gender equality and prevention of sexual violence 
World
8 Gymnast Simone Biles wins her 21st World Championships medal, breaking the record for World Championship medals won by a woman; Team USA wins their fifth consecutive all-round title
18 NASA astronauts Christina Koch and Jessica Meir complete the first all-female spacewalk
NOVEMBER
School
4 Mr. Noe announces the competencies and mindsets that will be incorporated in Lakeside's re-envisioning
14-16 The fall play, As You Like It, runs in St. Nicks
20-27 "Rain Village," an exhibition by the Upper School's November artist-in-residence Soo Hong in collaboration with Lakeside students, is presented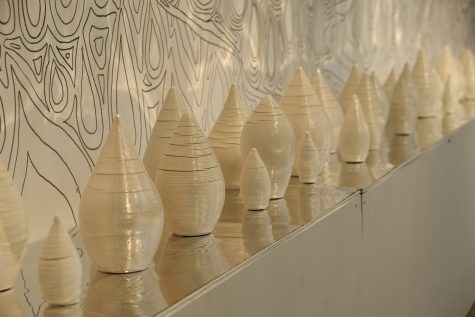 28-3 Dec School is closed. Happy Thanksgiving!
World
11 Veterans Day; In Hong Kong protests continue. A teenager was shot in the stomach and a man was set on fire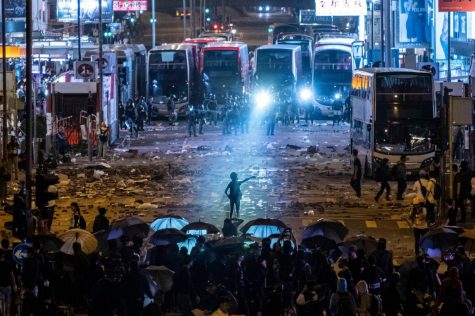 13 President Trump's public impeachment hearing begins
15 Rodney Reed, accused of the 1996 murder of Stacey Stites, is granted a 120-day stay of execution
DECEMBER
School
16 ACT Young Playwright's Program chooses Sofia D. '20's play "Estrella" to be one of eight to be published in an anthology, receive a professional workshop, and performed as part of the Young Playwrights Festival in March. Fellow seniors John A., David C., Molly C., and Rose P. were awarded Honorable Mentions
18 Economist and professor at Cornell University Robert H. Frank speaks about behavioral economics and his book, Under the Influence: Putting Peer Pressure to Work as part of the BMGI Speaker Series on Economics
23-January 4 School is closed. Enjoy Winter Break!
World
18 The House of Representatives, dominated by Democrats, approves impeachment charges against President Trump
JANUARY
School
7 Tatler announces the new block schedule premiering next year
10 Bellevue Art Museum's 20 Under 20 Exhibition opening reception is held; eight Lakesiders are chosen by juries to present pieces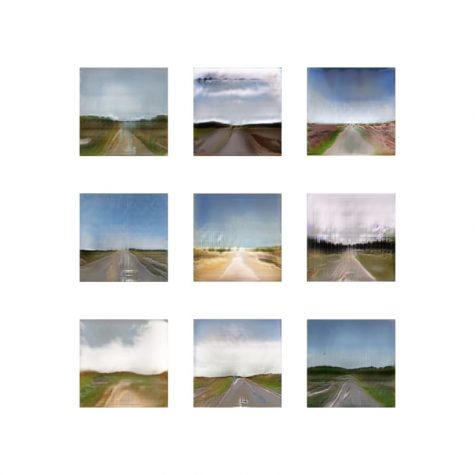 13-14 School is closed due to inclement weather. Enjoy the snow!
17 End of fall semester
29-1 Feb Mamma Mia! Is brought to us, courtesy of the Lakeside Drama department, catchy ABBA tunes, and sunny, sunny Greece
World
3 US kills Qassem Soleimani, head of Iran's elite Quds Force, and Abu Mahdi al-Muhandis, deputy commander of Iran-backed militias known as Popular Mobilisation Forces (or PMF) in an early morning air strike; Iran responds that there will be strong retaliation
15 The House votes to send the two impeachment articles that accuse President Trump of abuse of power and obstruction of Congress to the Senate
21 The first US case of the coronavirus, which originated in Wuhan, China, is recorded in Everett, WA. 
26 Kobe Bryant, widely regarded as the greatest basketball players of all time, his 13-year-old daughter Gianna, and eight others are killed in a helicopter crash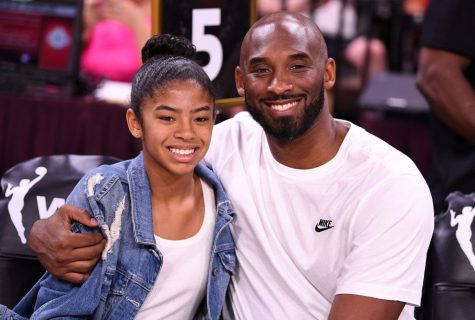 FEBRUARY
School
5 General John F. Kelly gives the Belanich Family Lecture of Ethics and Politics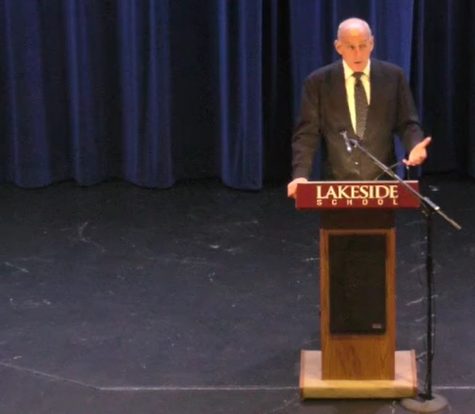 7-21 Midwinter Break
World
5 The Senate acquits President Trump of abuse of power and obstruction of Congress. The vote was split along party lines, with Mitt Romney being the only Republican who voted to convict the president
9 The 92nd Academy Awards are held, and Parasite becomes the first non-English film to win Best Picture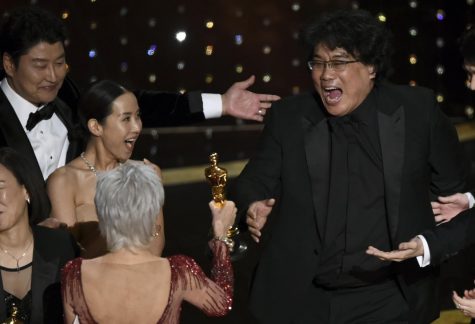 18 The coronavirus's death rate is reported as 2.3% and on the rise in China
27-28 Bothell High School is closed and begins testing for the coronavirus after a staff member's family member falls ill
29 The first American death from coronavirus is reported–a man in his 50s near Kirkland, Washington
MARCH
School
8 Lakeside closes starting Monday, the 9th
World
10 Italy's prime minister bans all nonessential movement in the country, trapping over 60 million Italians at home 
18 Cases of coronavirus are reported in all 50 states
20 Gov. Andrew Cuomo shuts down all nonessential businesses in New York as cases in the state rise above 8,500
23 Gov. Jay Inslee issues a stay-at-home order, effectively locking down Washington state 
APRIL
World
6 Gov. Jay Inslee announces that all Washington schools will remain closed until 19 June, the end of the school year
18 Protesting social isolation guidelines, a "You Can't Close America" rally is held in Austin, Texas. Similar rallies are held in Indianapolis, IN; Carson City, NV; Annapolis, MD; Salt Lake City, UT; and Brookefield, WI. President Trump encourages the protests, tweeting "LIBERATE MICHIGAN" and "LIBERATE MINNESOTA", two states with strict stay-at-home orders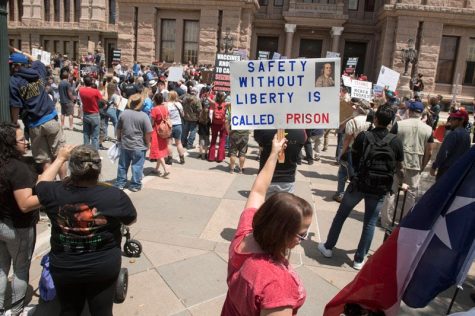 22 Mayor Carolyn Goodman of Las Vegas pushes for businesses to reopen while refusing to offer any social distancing guidelines, going so far as to say, "I offered to be a control group … We would love to be the placebo side so you have something to measure against."
30 Protesters armed with guns rally against the stay-at-home orders outside the Michigan state capitol
MAY
World
1 Governor Jay Inslee extends the stay-at-home order through the end of the month and outlines a plan to reopen the state in phases
4 The Asian giant hornet, a two-inch long hornet that devastates bee colonies, is spotted for the first time in the US; the Supreme Court hears the first conference call case
21 Georgia police arrest a white father and son and charge them with murder for the fatal shooting of Ahmaud Arbery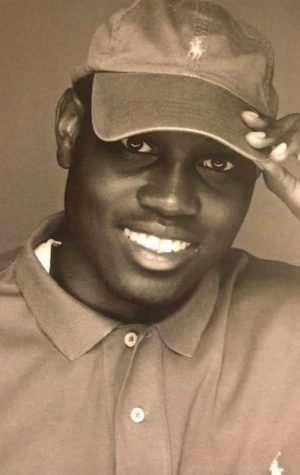 22 An Airbus A320 with at least 99 people on board crashes in a residential neighborhood near Karachi, Pakistan
Leave a Comment