Tiktok Interview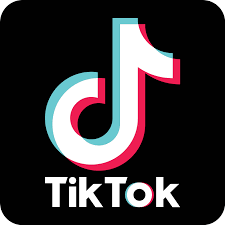 If you've been keeping up with social media trends lately, you probably know about Tiktok. Recently reaching over a billion downloads worldwide, the platform allows users to share short music and lip-sync videos. Given that Tiktok has many traits similar to other successful social media sites—short videos, ability to like and share posts, incorporation of popular music, etc.—it's no surprise that teenagers, including Lakesiders, would find it attractive. One Lakeside student who has seen their account regularly amassing more than 100 thousand views agreed to share some of their thoughts about this latest trend.
Delving a little deeper into what makes certain videos go viral and others not, the student, who wishes to remain anonymous, says that there are a couple different kinds of successful videos: "Some videos go viral because they're funny or have some unexpected twist. Others might become popular because the person has some crazy talent, or maybe just because the person in the video is really attractive. There are a lot of different ways for videos to get a ton of views and likes." 
One interesting effect that Tiktok can have relates to the popularity of the songs featured in the videos. "I like that people can choose from a ton of songs for their videos," the student said. "I've been introduced to a bunch of songs that I actually like listening to that I would never have found without Tiktok. It's one of the main reasons why I think Tiktok has become so popular and what makes it different from other social media platforms. I've considered making YouTube videos and branching out in the future, but Tiktok is just so perfect for what I want to do with videos and social media in general."
The student's internet presence has affected their real life as well. "Recently during a music festival, a couple of people came up to me and said they recognized me from my Tiktok," the student said. "That was definitely funny and rather unexpected, but I enjoyed the experience." The student also said that some of their friends have joked around about the account, but it hasn't really changed much there.
Like many other internet sensations, this student didn't set out with the intention of becoming famous. "I originally started my account because I saw my friends making videos and I thought it would be fun," the student said. "I started getting more and more traction, and I kept making more videos, and my account just kind of kept growing." In fact, the student said that the account has grown enough for the student to make a decent chunk of change. "Hopefully, my account will continue to grow in the future," the student said. "It's fun to make videos, and making money is obviously always a plus."