New Upper School Faculty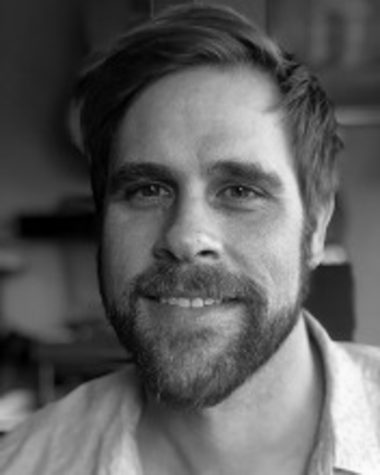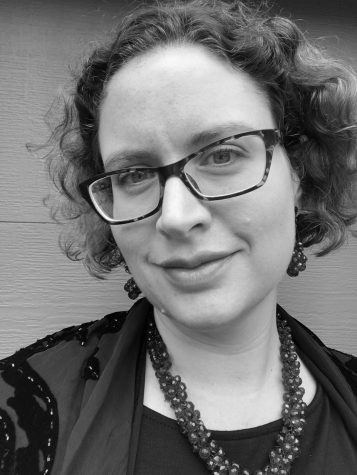 As we enter another year of school, we welcome eight new members to our faculty. They arrive from all over the country, some previously teaching at nearby UW, while others travel from San Diego and New York. Some taught at independent schools, while others taught at universities, while even others directed nonprofits and organizations. Lakeside is lucky to add such exceptional teachers to its faculty.
This year, the Language Department welcomes two new French teachers to their staff — Amanda Hilson and Celine Maillard. Ms. Hilson comes from NY, where she was a part of the French Government and also as an actor. She has been teaching both theater and french for the past six years. Ms. Maillard previously worked at the University of Washington, teaching language there for the past seven years. She is a true polyglot, fluent in four languages: French, English, Spanish and Italian. This year, she will be working part-time, both at Lakeside and UW. Ms. Maillard encourages her students to do everything from watching movies and listening to podcasts in another language to fully immerse themselves.
There are two new teachers in the Music Department, Eric Patterson and Mary Clementi. Mr. Patterson will be the leader of the Jazz Band this year. He has been playing Saxophone for over 25 years, including teaching for the past 13. Before Lakeside, Mr. Patterson taught at a high school in Los Angeles. Mary Clementi will be the new upper school choir director this school year. Ms. Clementi previously ran a non-profit choir program in the Bronx called Highbridge Voices. She came to Lakeside because of the wonderful music team, the attentive students, and the classroom setting she missed in her other role. She has been teaching music for the past 12 years. 
There is also one new librarian this year, Johanna Jacobsen Kiciman. Dr. Jacobsen Kiciman has also previously worked at UW as a reference and instruction librarian. At UW, she started a "young-adult, fiction based, social justice oriented" book club and encourages everyone to go talk to her about it. 
Finally, the history department adds three new teachers, Emily Pace, Daren Salter, and Damaris Altomerianos. You might have seen Ms. Pace around campus before with her blue hair — she has been subbing for the past year and a half. Before moving to Seattle with her family, she taught for a writing program at UC San Diego. Mr. Salter will also be joining the Upper School history program. He previously taught at the Northwest School, but chose to join Lakeside because of "the quality of the students; the reputation around the region; and [the] chance to reinvent and reinvigorate [himself]". Finally, Ms. Altomerianos moves to Lakeside from Shijiazhuang, China, where she has taught for the past two and a half years. When asked why she chose to join Lakeside, she said "There are too many reasons to list here!  The conversations I had with students when I visited left a lasting impression, for sure.  And the history department is awesome." Fun Fact: Ms. Altomerianos worked a summer job at the boardwalk restaurant that you see on the TV show Jersey Shore.  
If you see a new teacher walking around campus, please feel free to start a conversation with them and welcome them to Lakeside; remember, teachers are people too!
Info boxes
Amanda Hilson:
__**__
__**__
__**__
__**__
Celine Maillard:
Favorite Snack: Nutella Toast
Strongest Sense:Smell
Pet Peeve: People who yell unnecessarily
Flight or Invisibility: Flight
If they could meet anyone: Doris Lessing
Eric Patterson:
Favorite Snack: Classic glazed donut
Strongest Sense: Hearing
Flight or Invisibility: Flight
Mary Clementi:
Favorite Snack: Chips and Guac (also diet coke)
Strongest Sense: Hearing
Flight or Invisibility: Flight
Johanna Jacobsen Kiciman:
Favorite Snack: Turkist Delight
Strongest Sense: Smell
Flight or Invisibility: Polyglot.
If they could meet anyone: MLK, Joan of Arc, Queen Lili'uokalani, etc…
Emily Pace:
Favorite Snack: Anything salty (pretzels, goldfish, popcorn,etc.)
Strongest Sense: Hearing (she can hear electricity!)
Flight or Invisibility: Invisibility
If they could meet anyone: Emperor Justinian/Empress Theodora (definitely a history teacher)
Daren Salter:
Favorite Snack: Black Licorice (ummm…)
Strongest Sense: Taste
Flight or Invisibility: Flight
If they could meet anyone: Frederick Douglass
Damaris Altomerianos:
Favorite Snack: Seaweed
Strongest Sense: Smell
Flight or Invisibility: Flight
If they could meet anyone: Beyonce