Bryan Smith Responds to Service Learning Criticisms
I read with great interest the opinion piece in the most recent Tatler issue from Rohan D. '25 about Lakeside's service learning program. He brought up some really good points, and I can understand his feeling of confusion about the mission of the program and how students fulfill the graduation requirement. I can also understand how the recent changes to the program feel like whiplash, considering our transition this year to a new service learning coordinator, the incorporation of service learning into the experiential education department, and the upheaval of the COVID-19 pandemic. It has been confusing for sure, and my hope in this response is to explain the foundation of service at Lakeside.
Lakeside believes in the value of service. No one would argue that the need is great, especially after the pandemic, when nonprofits and volunteer organizations are strapped financially and depend on volunteer help. Lakeside students have made a huge difference in the lives of so many and they will continue to do so — well beyond the 80-hour requirement.  
The service-learning program seeks to steer students towards service that addresses complex societal needs — to give our time, talents, and energy to learning about what created these needs and proactively tackling these issues. The learning portion is important because once we engage with these challenges, we begin to understand them on a personal level, and that empowers us to make meaningful change. It is important to directly work with those who utilize these services, to learn their stories, to form meaningful relationships with the partners whose mission it is to support these communities, and to reflect on what we can do to make this world a better place. That is why we have the requirement. That is why we believe this learning is as important as how far you get in math or what electives you take in science. It is about helping form character and leaving this place with a clear set of values for how you might use your Lakeside education in the future. In reflecting on the headline from Rohan's opinion piece, I believe that is exactly "How Service Learning Should Serve Us Learning."
As the director of experiential education, I work on providing these learning opportunities. During the pandemic, when the need was great, service opportunities were not allowed in person and many nonprofits had to shut down. We amended our policies to allow for indirect service since students could not physically engage with these communities or these non-profits. Now that we are back and the need is even greater than it was in early 2020, we have returned to our original program which certainly can seem different to our ninth, tenth, and eleventh graders who were not familiar with our program pre-COVID. I understand that feeling and certainly understand the confusion about what counts towards the 80-hour requirement and what doesn't. The goal for the December 15 communication was to clarify how we want you to look at service opportunities by making a direct impact in the lives of those communities who need our help the most, and how you can see that impact based on your experience over time.   
Rohan's opinion piece argued that by not counting different kinds of service for the graduation requirement, Lakeside was limiting your creativity and your unique skills. I would argue that you can and should use your creativity and unique skills to help approved and vetted organizations that are already doing this work and that desperately need your help. You don't have to start a club or a non-profit or be a founding member of something to use your talents in meaningful ways. There are already established and dedicated non-profits that are tirelessly working to address these issues, and taking the time to listen, engage, and learn from them is incredibly important in understanding these complex societal needs.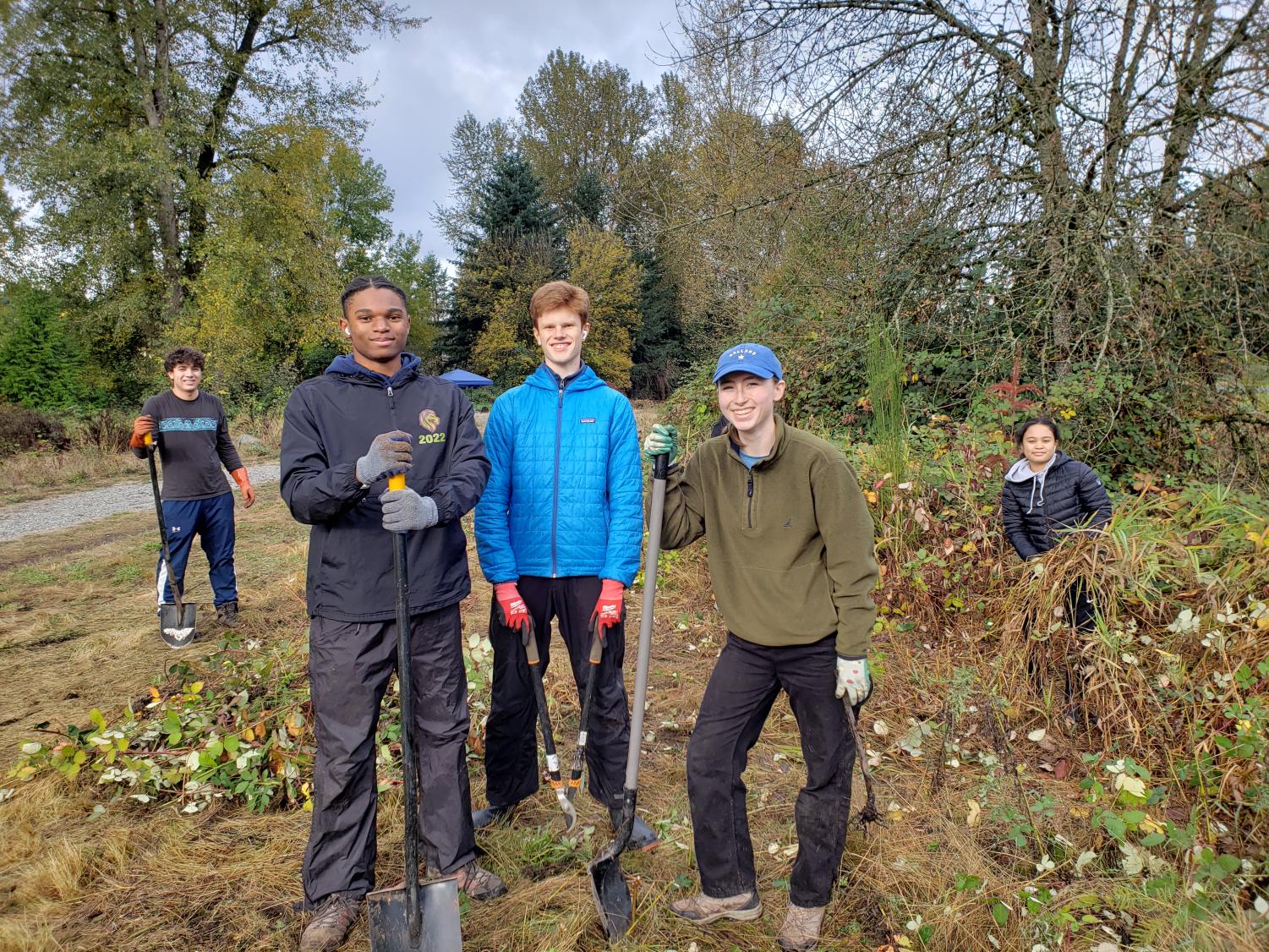 The other troubling subtext to Rohan's piece is the underlying narrative that if a student is going to take the time to volunteer, that the hours need to count, even if the service itself might not fit into the definition of what service means at Lakeside. The assumption here is that students don't want to waste their time with service activities if they are not going to get their hours approved or become disheartened to realize that the service they did, or the non-profit, club, or group they founded is not going to get them the credit for what they believe they deserve. Furthermore, if the motivation becomes solely about hours accumulation and how it is reflected on the transcript, or to highlight a student's creativity and unique skills by being innovative in starting their own program, then the focus shifts to highlighting the student and not the humble learning that takes place when one engages in the meaningful service opportunities that reflect the values of Lakeside's service learning program.
With that said, it doesn't mean that other organizations outside of Lakeside's definition of service are not worthy of your time or energy, even if it might not "count". It also doesn't mean that you can't engage with organizations that are important to you. We hope you do find an organization that you are committed to and form a service mindset around what it means to serve, regardless of whether or not that service is formally recognized. But for the 80-hour requirement, we are intentional about the kinds of service that encourages you to learn in a way that realizes the mission of the school and that pushes you to realize your own values and sense of character.
I would encourage any student who has questions to please come and either see me or Ms. Counsell-Torres and we can help you find an organization that fits your interests and serves a vital need in our community.  We look forward to these conversations and are always here to help.
With Gratitude,
Bryan Smith
Director of Experiential Education
Leave a Comment