Bynum on Belonging: DEIBA Today
"Let me preface by saying no one has ever asked me how I identify." In response to the first question in our interview, Dr. Bynum explains that growing up in Olympia, you wore your identity on your skin, so people never asked. "They also make assumptions about who you are, what you do, why you do it, what your values are, what your skill set is," he adds. (His ultimate answer? Black, happy, and proud.)
On his experiences with Black history, Dr. Bynum recalls little discussion around Black History Month and no representation of Black literature at his school. Around Martin Luther King Jr. Day one year, he recalled, Dr. Bynum worked with an all-white group to put together a Black History Month video for the school. "It seemed like everything that we were talking about was bad stuff: the harsh side of the Civil Rights Movement or slavery; it was nothing that was celebratory," he says. "I remember feeling like, 'If all we're going to do is talk about the systemic racism and trauma that came from [slavery], then…'" He puts his hands up. "I'm good."
Dr. Bynum clarifies that it wasn't primarily a lack of initiative he witnessed but a lack of action. "I knew, at a certain level, [this traumatic narrative] was coming from people trying to do something; they just weren't quite sure what they needed to do or how it was actually landing with people of color."
He finds a similar sentiment at Lakeside. When asked about Black representation and diversity on campus, his answer is quick: "sufficient" (to borrow the wording of my question), "but I don't feel comfortable where we are." 
For him, it's not just about diversity, equity, and inclusion (DEI) — as diverse representation increases, belonging and access (DEIBA) are his ultimate goals.
As we discuss how best to serve students of color, our conversation returns to what was formerly known as the bias reporting tool. Dr. Bynum recognizes the controversy around the project; he and Profe Bensadon are working to reframe it as a "belonging education tool." 
Then, as we have done with such phrases as "support" and "sufficient," Dr. Bynum unpacks the term "tool." Is it a means to an end, a passive method of communication about identity, or something that actively serves students, a way to productively engage with the community around us? And, with this bias reporting tool, should its end goals be to report or reform? 
"
'If all we're going to do is talk about the systemic racism and trauma that came from [slavery], then…' He puts his hands up. 'I'm good.'
"How can we use the tool to help educate our community?" he sums up the question. "Growth," not "gotcha." He notes the lack of other "formalized" tools. "Void of [the bias reporting tool], it's the things you've done in the past," he says — going to advisors, teachers, and other support systems. What if a student feels uncomfortable going to an adult? "That's why us getting this tool off the ground is so important."
But this isn't to say the school undervalues student-faculty relationships in DEIBA efforts. Embarking on its 2023 hiring round, the administration is consolidating the hiring team across the Middle and Upper Schools to focus on the school's goals: ensuring that there is always a candidate of color in every pool. For example, the school is reaching out to engineers of color and historically Black colleges and universities. Lakeside is also continuing to host an annual Diversity Career Fair for independent schools across the region. "The hardest part is getting the representation in the pool," Dr. Bynum says. 
He observes that in many other facets, Lakeside is leading the charge in DEIBA efforts. "I've been impressed with the willingness to engage in the conversation here," he says; many other schools are just figuring out the "D." The issue therein lies in finding ways to meaningfully advance DEIBA.
Part of that approach includes teachers' professional development (PD), to ensure they are equipped to teach about racism and discrimination. This year, Director of Equity and Inclusion Profe Bensadon and her team have led several PD sessions, and while Dr. Bynum sees structural efforts going to faculty and staff, he admits that it's going to take him time to see if they're paying off. "[In professional development,] we spend more time on diversity, equity, and inclusion work than other aspects of school life. The question is, 'Is it working?'" 
For many students, when thinking about Lakeside's efforts in DEIBA, the school seems to operate under a performative-activism mindset, an experience that Dr. Bynum shares. Recalling family arguments over Black History Month — one camp arguing that one month was too little and the other arguing that any representation was a reason to celebrate (a contrast he likens to the Dr. Martin Luther King, Jr.-Malcolm X divide) — Dr. Bynum says that representation wasn't just about Black literature or the month of February; "it needed to be deeper and more substantial."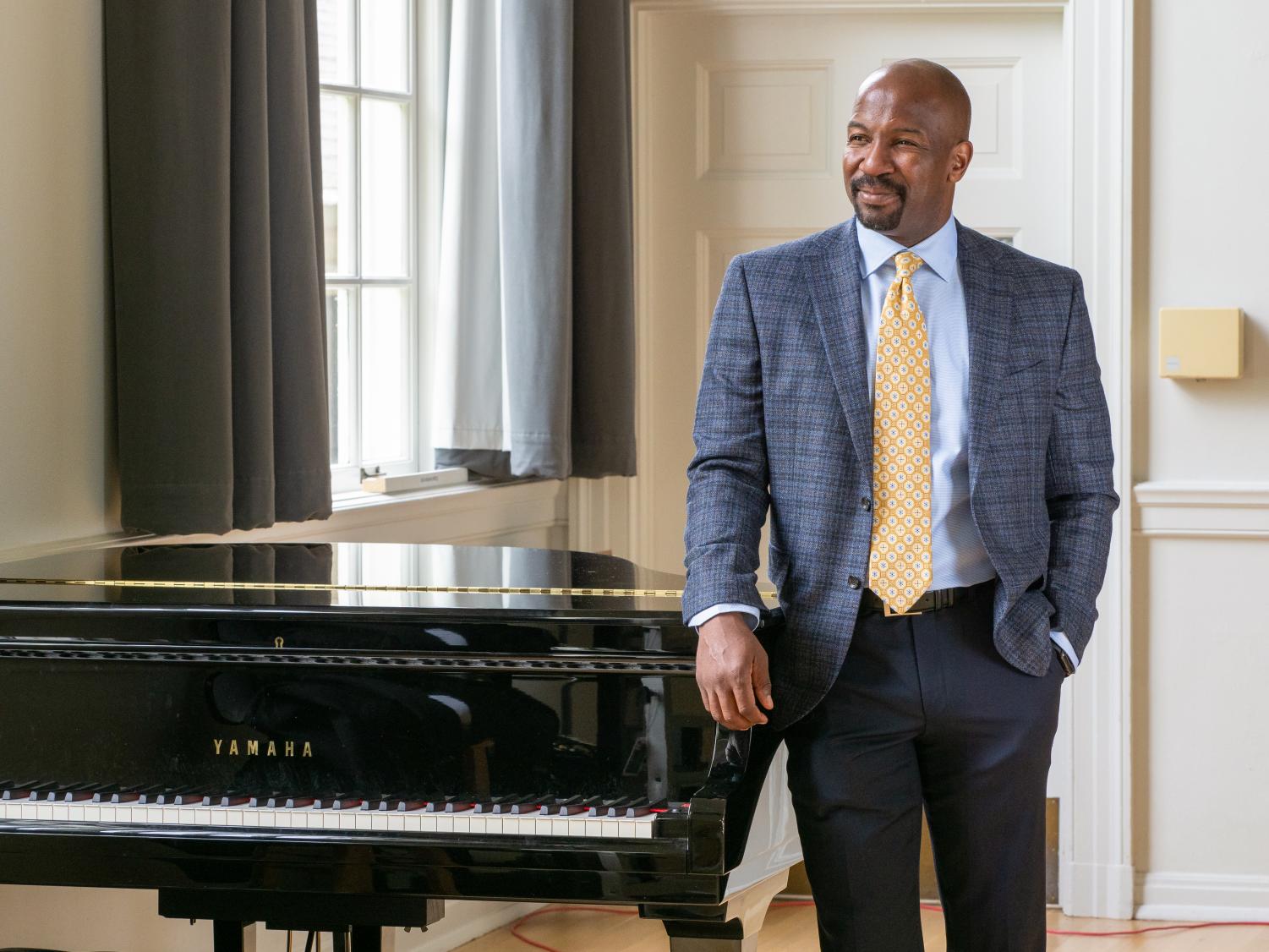 On "frivolous" or "performative" activism at Lakeside, he says, "I am attuned to it because I felt it in my own history. If kids are feeling that, then we need to talk." 
And we do. Dr. Bynum notes that Student Government President Luke L. '23 was his 8 a.m., the meeting directly before our interview. As part of his omnipresent "strategic planning process" (think "re-re-envisioning"), Dr. Bynum meets regularly with students, Stud Gov, parents and guardians, staff, and alumni to see what the school can improve on in his tenure. And while DEIBA is only a part of the plan, he stresses its importance: "If we don't get to the 'B,' the 'D' is irrelevant; you can have a lot of people here, but if nobody feels connected, then that doesn't do you any good."
"
We haven't evolved as much as I'd hoped.
With this perspective in mind, Dr. Bynum reflects on 15 years of conferences, conventions, and contacts in DEIBA: "We haven't evolved as much as I'd hoped." Going to conferences like the Student Diversity Leadership Conference for so long, Dr. Bynum can confidently assert that the "D" is improving; at one, he was energized in seeing over 7,000 educators in one space, most of whom identified as educators of color. "But I didn't sense that the 'B' is improving. And that is what I walked away with."
Going into his first Black History Month at Lakeside, Dr. Bynum hopes to see "connected, happy, and engaged members of this place. I want to feel like, 'This is our school,' and that we're all owning this together." 
The "our" is important. 
The King-Malcolm X tension Dr. Bynum recognized as a kid still lives with him; he notes that his grandmother "didn't have anything acknowledged" during the month of February. But moving forward, Black History Month — and our greater efforts in DEIBA — is not a book we read or a month we pass; "just like air, it's a part of the ecosystem of the school," he says. "It's a part of who we are."
Leave a Comment
About the Contributors
Allie T. '25
Allie T. '25 is an impressive student activist working with legislators on inclusive education, but the thing you'll hear about most is that she's...
Aaron Z. '23, Editor in Chief
From A to Z, AZ's got it all. Especially existential boredom. Recently, Aaron cried while listening to Wagner's "Tannhäuser" on YouTube, the most he's...