How Metro Boomin Saved Metropolis — and 2022
In early December, acclaimed producer Leland Wayne, known professionally as Metro Boomin, burst back into the rap scene with Billboard #1 album "HEROES AND VILLAINS," a sequel to his 2018 album, "NOT ALL HEROES WEAR CAPES." Three members of Tatler staff break down their favorite songs off the record and why Metro's latest album is one of 2022's best.
On Time — Metro Boomin, John Legend
A$AP Rocky introduces the record, but it is John Legend, accompanied by Metro's exultant mix of piano, strings, and bass, who delivers for Metro. "Know you waited a while but I'm on time" evokes the image of Legend, the hero, arriving at the scene. Metro's claps symbolize the hero's jubilant reception and add touch of gospel to an otherwise trap album. Piano fades into haunting horns as yes, Morgan Freeman adds to another star-studded Metro Boomin lineup. A$AP Rocky hands the mic to Antony Starr as Homelander, who builds the song to a climax and transitions to "Superhero." Even by non-intro standards, "On Time" is a memorable track; Metro's curation of contributors as well as his masterful blend of gospel into trap effectively builds tension for the rest of the album. — Evan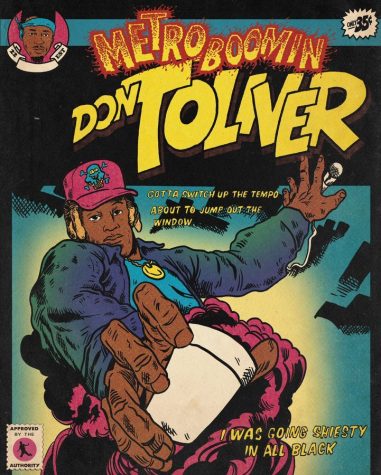 In a brilliant spin of incongruity, Future launches in as the song's superhero, gliding over Metro's horns and hi-hats with elaborate flows and flow switches. Following the previous song's pattern, Chris Brown takes over as villain on a mellow, piano-like melody, asking, "Who's really the villain?" Just like Homelander, Breezy complicates the meaning of villain and hero; after all, every villain is a hero in their own mind. "Superhero (Heroes & Villains)" concludes the symphony-esque opening of "HEROES AND VILLAINS." While the R&B appendage might turn off those listening to "Superhero" purely for its single replay value, Brown's part helps to transition from Future's high-energy flows to Don Toliver's psychedelic piece in the next song. Overall, it's a masterpiece.  — Evan 
A contending top-three song of the album, "Too Many Nights" is an auditory masterpiece. A dramatic synth layered over piano chords and string pizzicato brings Don Toliver's voice to life. The intricate wordplay by Toliver in the lines "I'm stackin' differеnt money, type C notes / I'm talkin' C notes, hit C notes" acknowledges a co-producer of the track, Honorable C. N. O. T. E., and refers to "C-note," slang for a $100 dollar bill. In the chorus, Toliver uses the words "nameless," "famous," and "brainless" consecutively in an AAA rhyme scheme, evoking a feeling of recklessness. — Rishi
Raindrops (Insane) — Metro Boomin, Travis Scott
Metro Boomin makes it boom in "Raindrops (Insane)" with an 808 bass that shakes you to your core. Take a moment to appreciate Travis Scott's use of consonance in the line "I'm out dodgin' raindrops, on road in this Range (Rain, rain)." This segues into another integral part of his storytelling: adlibs. With the words "it's lit," Travis brings a unique richness and continuity to the track. Overall, "Raindrops (Insane)" is the perfect song for hype moments, late-night drives, and everything in between. — Rishi
Metro Spider — Metro Boomin, Young Thug
Due to his involvement with the YSL RICO case, Young Thug is currently behind bars, but that certainly doesn't stop him from spitting them on this addictive song. The first minute is a little iffy as Thug searches for the beat — but then he finds it, and the following flow can only be summarized by one word: tuff. The title is a mash-up of Thug's nickname, King Spider, and Metro Boomin, but it also alludes to the theme of superheroes by paying tribute to Spiderman. Across rapid ad-libs, haunting samples from The Rucker Collective's Dead or Alive, and satisfying bars like, "Droppin' my album this year, nobody gettin' spared," and "Spider, spider, spider, please dismiss these writers," Young Thug hints at what the future may hold. "Metro Spider" transitions so seamlessly into the interlude you can barely tell they are two different songs. — Zora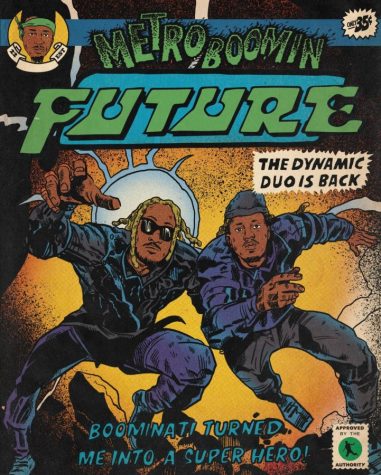 In a soulful sendoff to Takeoff, Metro Boomin, and A$AP Rocky (along with the recently deceased Migos member) sample Peabo Bryson's "Feel the Fire" to create a raw and lyrically masterful track. Even Thundercat drops in on the bass for a few seconds. In one verse, Takeoff cycles through the entire alphabet, from "We the one they wanna be" to "No sleep, X out the Z's." From chorus to chorus, A$AP asks, "Pearly Jesus pieces, what would Jesus do?" The better question might be: what would "HEROES AND VILLAINS" do without this song? It's hype, it's complex, and ultimately, Metro got that sh*t boomin. #14 on the album, #1 in my heart. — Zora
"HEROES AND VILLAINS" is more than a stellar example of how collaboration between talented artists can produce an exceptional product; it's the best trap album of the year. Through his music, Metro Boomin asks us to reconsider what it means to be a hero and how we can change the one-sided narrative. After all, "villains don't perceive themselves as wrong and all heroes do not wear capes." — Zora, Evan, and Rishi
Leave a Comment
About the Contributors
Rishi L. '24, Creative Director
Rishi Lakshminarayanan
He'll never make you yawn
He's soft on ducks, like dawn
(dish soap)
We all hope
That one day
He'll be the pope
Current...