"What a Spirit": Celebrating Ms. Zinda Foster
If you enjoy playing foosball, sitting on comfy couches with friends or scrounging sweet treats from the Student Center, you can thank Ms. Zinda Foster, Lakeside's former Service Learning Coordinator. A cherished advisor and beloved colleague, Ms. Zinda passed away peacefully on November 26, 2022 at age 68. She was "the type of person who saw a need and filled it," said her niece and LEEP Director Latasia Lanier. In this case, Ms. Zinda saw a need for a space in which Lakeside students could gather and enjoy each other's company. Ms. Zinda advocated relentlessly for her vision of the Student Center in administrative and board meetings. After obtaining approval, she immediately began ordering furniture, designing and decorating the space and preparing music, food, and games. "How could you say no to [Zinda]?" Ms. Lanier joked. "Because she was already going to have everything thought-out, boxed, prepped, labeled — all of that."
Much like the Student Center, Ms. Zinda's home was a space for all to gather. Director of Student and Family Support Jamie Asaka, who was a 12-year-old Lakeside Middle School student when she first met Zinda, said, "Her home was always open for any walk of life to come in and get a hug, get a lecture, get some advice, get some food." Ms. Asaka recalled Ms. Zinda's push to register voters in Texas, Georgia, and Ohio. She hosted postcard-writing parties, laying the materials out neatly and embracing her guests. "We would [write], and she'd have homemade soup and bread, and it was just really comfortable. Always."
Ms. Zinda brought this desire to make everyone feel comfortable and included to Lakeside. When she began working at Lakeside in 1997, there was often only one Black student in a whole class. She began to host sleepovers and retreats for Black girls, hoping to provide the students with a sense of community and combat feelings of isolation. "[One] thing that Zinda could do really well," Ms. Lanier explained, "[was] pick that student that…might feel a little bit on the outs and find that way to connect with them."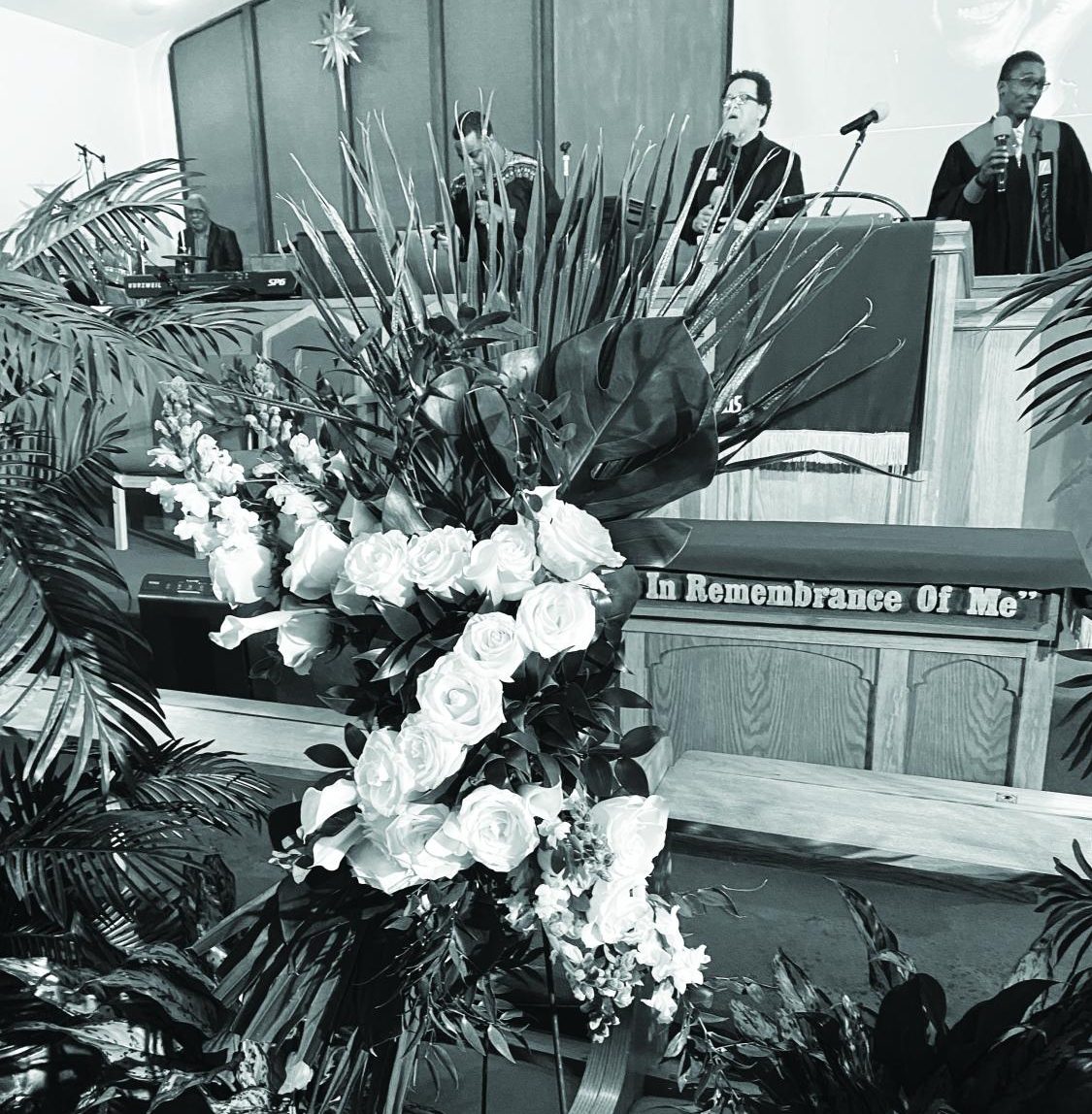 Although she did her part to help Black students already at Lakeside feel welcome, when Ms. Zinda began working in admissions, she noticed that Lakeside made little effort to reach out to communities beyond the wealthy, white population that traditionally applied to the school. "Zinda really believed that Lakeside was a very promising place [that] could open doors of all sorts of opportunity and that everyone deserved that chance," said Ms. Asaka. To Ms. Zinda, it simply didn't make sense that students from her church community and beloved Central District neighborhood did not have the opportunity to benefit from Lakeside. "She was like, 'That ain't right.'" 
Ms. Zinda called on the Lakeside administration to do better, but she didn't stop there. "She could take the lead on anything," Ms. Lanier noted. Ms. Zinda utilized her deep-seated connections in the Central District, where she lived for over 60 years, to spread the word about all Lakeside had to offer. She shared the positive experience of her son, Jacobe Foster '97, with parents at her church. She marched into Seattle Public middle schools — where she almost always knew someone — to encourage students to apply to Lakeside and to LEEP, Lakeside's free academic summer program for students who attend Seattle Public Schools. "It was a lot of grassroots, ground-level relationship-building, wearing her Lakeside jacket everywhere. There was no real program. It was just her doing it," said Ms. Asaka. 
"
Zinda really believed that Lakeside was a very promising place [that] could open doors of all sorts of opportunity and that everyone deserved that chance."
Ultimately, Ms. Zinda pointed many families to a school that they would have never considered — or even known about — without a recommendation from their trusted friend. When Ms. Zinda promoted Lakeside, people in her community took her seriously because she had proven that "she's good people," as Ms. Lanier put it. 
"She was always looking out for everybody," said Ms. Asaka. Once, at a Lakeside basketball game (Ms. Zinda never missed a game), students from an opposing school began taunting the Lakeside kids. "Ms. Zinda ran down from the stands and was like 'Stop it!'" Ms. Asaka recalls. "[She] totally shut the whole thing down." As it turned out, Ms. Zinda knew every single student — from both schools — involved in the altercation. She wasted no time calling parents. "Ms. Zinda was like the community mom," Ms. Asaka smiles. "When she came running down from the stands and told you to stop, everyone was going to stop."
Ms. Lanier echoed Ms. Asaka's sentiment: "There was that [tough] side of her," she said. But ultimately, both women agree that Ms. Zinda was characterized by her love and care.
Just before she retired last year, Ms. Zinda asked each student in her advisory group for their favorite colors. Then, she got to work, sewing, cutting, and crafting until each of her advisees had their own special quilt. "There is no more satisfying accomplishment than having a student wrap themselves in a quilt of love," Ms. Zinda wrote in 2020. 
As the coordinator of LEEP, she cared for hundreds of eighth graders — many of whom had limited wilderness experience — on camping trips. Part of what made these trips so special, Ms. Lanier remembers, is the food that Ms. Zinda prepared. "She would haul a grill out there to make pancakes," said Ms. Lanier. With her cheerful spirit, Ms. Zinda made even Top Ramen an unforgettable meal: "I mean it's water, instant noodles, and [a] packet of broth," said Ms. Lanier. What made the ramen taste so good, she explained, was "the songs [Ms. Zinda] would sing and the stories she would tell and her funny little dances behind the scenes."
"
Ms. Zinda was characterized by her love and care."
Even after she transitioned from LEEP Coordinator to Service Learning Coordinator in 2007, Ms. Zinda continued to use Top Ramen as a vehicle of joy. She kept a small locker outside of her office — first in Moore Hall and later in the Student Center — stocked with instant noodles, cookies, candies, and fruit roll-ups. The pantry, dubbed the Senior Locker, was only accessible to seniors and quickly became a cherished tradition. Ms. Zinda made sure the Senior Locker was filled to the brim for over ten years. When COVID hit, she put together a box of treats for each senior, handing out the goodies as students drove through Red Square to pick up school supplies. "If that little Twizzler was going to make some senior's day, that Twizzler was going to be there on Monday morning," said Ms. Lanier.
Ms. Zinda's snacks brought joy to staff and seniors alike. Ms. Lanier remembers how Ms. Zinda would ask adults their favorite treat and, the next day, it would show up in the staff lounge. "She always made you feel important," she sighed. 
Even though Ms. Zinda is no longer with us physically, Ms. Lanier and Ms. Asaka try to live out Ms. Zinda's values — of service, of kindness, of compassion — each day. They hope that Lakeside students will do the same.
"What a spirit," said Ms. Asaka. "Zinda was always around, yelling and screaming and bringing things, doing things, being funny. So just keeping that spirit up, keeping that spirit up is what I hope we all can do."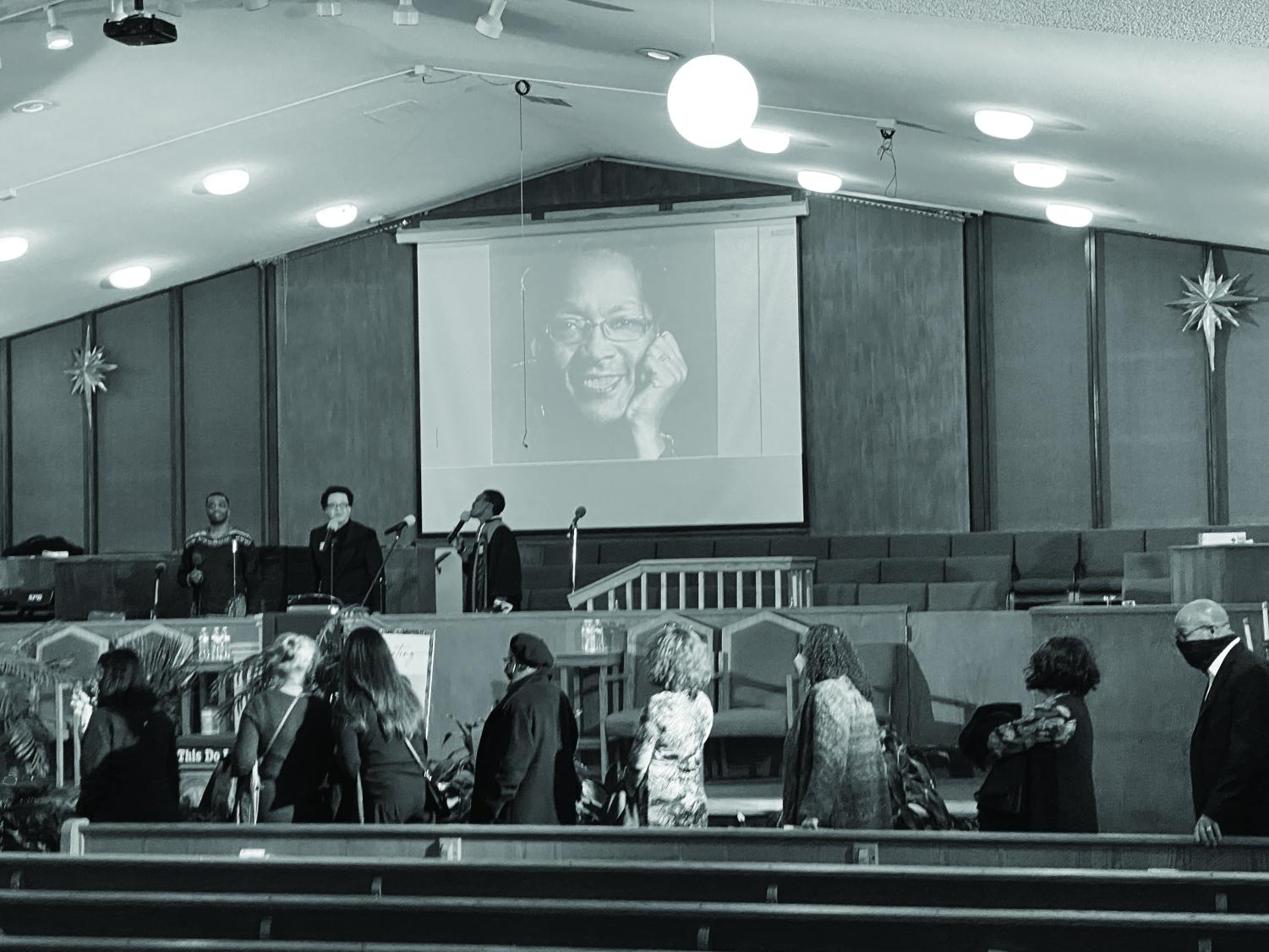 Leave a Comment