Is KIDZ BOP Super POP! the Album of the Year?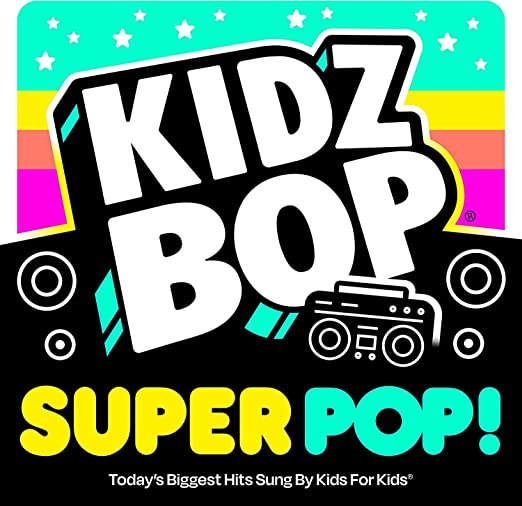 Rave (Lorelei)
Move over, Taylor Swift; if you're searching for the songs of the season, I've got just the album for you. We all remember these incredible artists from our childhood with hits (or rather, covers of hits) like "Call Me Maybe" and "Fight Song." Now, they're back and better than ever with KIDZ BOP Super POP! 
Their 2022 album features a whopping 33 songs in three languages, including several KIDZ BOP originals. Some of their best work can be found in "Where Are You Now,""Better Days," and "Cold Heart," among many others. Their lyric alterations only add to the genius of Elton John, The Weeknd, and the like. With these catchy, safe-for-work lyrics and obviously incredible vocals, these kidz are absolutely holding their own against today's stars.
Speaking of stars… the current cast of six (including my personal favorite, "Egan from Ohio") make KIDZ BOP what it is today. From their cartoon character-esque outfits to their attempts to sing Adele, they're truly charming. We've even got a Washington native, Dominic, who dreams of being a licensed physician and an entertainer. We believe in you, Dominic!!
"
…as they cover breakups, divorces, selling houses, and everybody wanting to be their enemy, I realize what a profound impact they've had on music.
Look, even if you don't agree that these songs deserve to be the next top hits, the entertainment value of these pint-sized pop stars is sky-high. Their lyric changes still hit hard; what would we do if the KIDZ BOP kidz hadn't been there to change "I just got a drunk text" to "I just got a new text"? I feel like I've grown up with these kidz, and as they cover breakups, divorces, selling houses, and everybody wanting to be their enemy, I realize what a profound impact they've had on music. 
If aliens only had the chance to listen to the entire discography of one human artist, I wouldn't point them to the greats like Elvis Presley or Beyonce. Instead, I'd suggest KIDZ BOP. No other group, musical or otherwise, has chronicled the past 20 years of music so effectively, and their most recent album is a testament to their continual stardom. KIDZ BOP Super POP! is not just an album. It's a sign of the times.
Roast (Betsmona)
I think I've almost convinced myself, is Kidz Bop…good? Not. A. Chance. Almost all of us know the semi-hits the 2013 and 2015 eras of Kidz Bop graced us with, but ever since the new members, it seems as if admiration for Kidz Bop has gone bye-bye. Welcome the new generation of Kidz Bop, where singing popular hits (that are totally out of their league) is an easy way to stir up relevancy world wide. 
Kidz BOP Super POP! is a rendition of popular songs that fuel our cry playlists, but it's brought to us by kids who've, somehow, suffered so much in their short time of being alive. Their cover of "Easy on Me" especially had my head turning. Who let these kids sing a song written about divorce, when they haven't been in a relationship themselves? 
Not to mention, have you heard their rendition of "abcdefu"? "I was into you but I'm over it now" and "A-B-C-D-E forget you" two ICONIC altered lines from a song that is talking about experiences that they can't relate to!! It's comical that they find ways to make songs more child friendly… but where's the child friendliness in the meaning of the lyrics? It all seems way too grown up for these prepubescents!!
Kidz Bop's new album is just another attempt to connect with the trends, but not with their target audience. Although their renditions of our favorite hits are subjectively horrible, they have left us with a wonderful memory of the band we used to all know and love. We remember it all too well.
Leave a Comment