September in Review
School
1) Convocation is held at the Middle School, featuring speeches from Imani G. '27, Luke L. '23, and Dr. Bynum.
2) The first assembly of the school year: Dr. Bynum answers questions from audience members chosen by a tennis ball toss into the stands.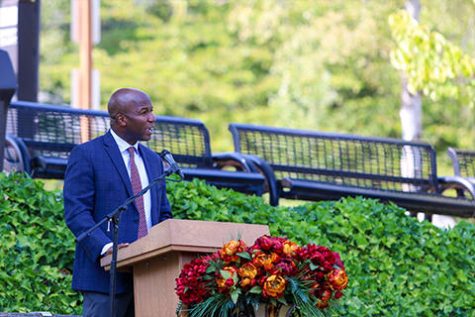 14) The Senior vs. Faculty volleyball game: Faculty win 2-0 after the second set is cut for time.
21) All sports practices are moved indoors after air quality reaches "unhealthy" levels because of smoke from the Bolt Creek wildfire.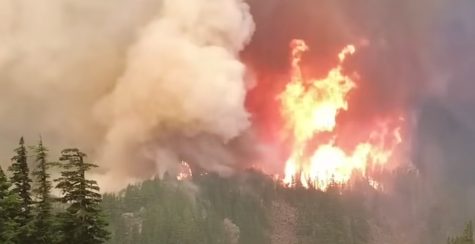 World
4) Ten people are killed and 15 are injured in a series of stabbings targeting the James Smith Cree Nation in Saskatchewan, Canada; the suspects are found after a 4-day manhunt.
8) Queen Elizabeth II, Britain's longest-reigning monarch dies at the age of 96. Her death sparks new conversations over the legacies of colonialism and the role of the monarchy.
14) Two planes chartered by Governor Ron DeSantis of Florida bring 50 migrants from Texas to Martha's Vineyard, an affluent vacation island in Massachusetts; residents mobilize to provide them with food and
shelter.
14) After an agreement with teachers is reached to end a strike, Seattle Public Schools students return to school one week later than originally anticipated.
15) Freight railroad companies and unions come to an agreement on a new contract that includes a pay raise and an additional paid day off, averting a planned strike.
18) Hurricane Fiona makes landfall in Puerto Rico and the Dominican Republic, leading to a loss of power and flash flooding in Puerto Rico; President Biden declares a state of emergency.
21) New York's Attorney General Letitia James sues former president Trump, alleging that his family business defrauded banks by overstating the value of his assets.
21) Russian president Vladimir Putin announces a deployment of nearly 300,000 reservist troops in the war against Ukraine. The news leads to protests across the country for which more than 1,300 people are detained.
Leave a Comment