Mountain School Grapples with Race, Environmentalism, and its Elitist Roots
"So you like, milk cows or something?" is a question I've been fielding a lot in the last year and a half. Many Lakeside peers, when I explained to them I would be spending my junior spring at the Mountain School, an academic semester program on a farm in rural Vermont, would give me a bewildered look and respond "cool!" Where other semester programs such as the School For Ethics & Global Leadership or School Year Abroad promise distinct skills (maybe you want to become a foreign diplomat or learn to recite French poetry), the Mountain School offers, what — animal husbandry? What I tried to stammer out to my peers was that it wasn't so much the agricultural skills themselves that attracted me to the Mountain School as what I would learn about myself in the process. As the school's mission statement describes it, I wanted to "learn to know a place and take care of it" — to work towards the common good of this farm and school, sparking a new era of self discovery. 
But as my semester progressed in the spring of 2022, I got to know the Mountain School not only for its maple syrup production and rolling hills, but for the tension building within the community that is forcing the school to rethink its purpose in its entirety. Mirroring nationwide trends, demands for the Mountain School to address racial inequality have intensified in recent years, with many students and faculty calling the school's current brand of New England idealism elitist and outdated. 
 Located on a working farm in Vershire, Vermont (a town of around 700 people — major attractions include the post office and a skating rink the size of a tennis court), the semester program draws in 45 academically motivated high school juniors from across the country each term. In addition to taking a full course load of classes, students have daily chores and a two hour work period each day to maintain the farm and school — part of the school's aspirations towards self-sufficiency. Over the course of the semester, I learned to split wood, use that wood to fill the boilers that heated our showers, plant peppers, bottle-feed baby lambs, and sweep a classroom with the skill of an Olympic curler. 
It was with these values of sustainability and connection to the land that the Mountain School was founded. Initially started as a four-year boarding school in 1962, the Mountain School was later converted into the country's first semester school in 1984 — a model its administration thought would more easily recruit students to rural Vermont. The school was bought by Milton Academy, an elite private school outside of Boston and the alma mater of Robert F. Kennedy and T.S Eliot, which still oversees the school and its finances. Drawing students predominantly from Northeastern private schools such as Phillips Exeter Academy and the Dalton School, the Mountain School was designed as a way for privileged students to connect with the earth, learn the value of farm work, and gain a sense of responsibility in working towards the common good. Well known and respected by many college admissions officers, the Mountain School sends students most frequently to Middlebury, Brown, Yale, Bowdoin, and Dartmouth. 
For me, the Mountain School also promised a sense of bucolic simplicity. By living in this cozy corner of the country, I thought, I would develop a deeper sense of self, away from the confusion and stresses of life back home. I would read Thoreau in the woods, live a communal lifestyle, become in touch with nature. It would be a return to a simpler time and place.
But when Karim Wissa was first perusing the Mountain School website to consider whether he wanted to pursue a teaching position there, he didn't see the same idyllic utopia I did: "I was like, 'This is white, seems a little hippie-ish… insulated from the world in a way that did not seem positive to me.'" Karim, who holds a doctorate in Literature and Critical Theory from Duke University, saw a $32,975 semester program in the second whitest state in the country. He saw a school designed for white, private-school students privileged enough to spend their junior year planting zucchini without critically examining the biases and blindspots of New England pastoralism. While his wife eventually convinced him to take a position as an English and Humanities teacher there in 2019, Karim, who is Egyptian-Canadian-American, says the school is in need of change.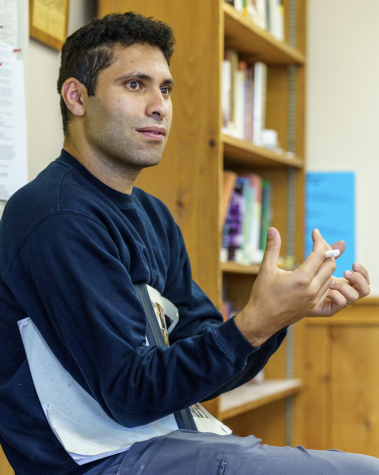 According to Alden Smith, the school's former director and English teacher of 22 years, the Mountain School has been working towards equity since he arrived in Vershire as an English teacher in 1999. In his tenure as director, Alden worked to diversify the school's student body, making admissions need-blind and meeting all demonstrated need for students. As a result, the school now hosts more public school students and a higher percentage of students of color (the school now reports that 56% of its students are people of color; when Alden arrived, the vast majority of students were white). The English curriculum, too, had begun to include works by BIPOC authors into the curriculum alongside the school's usual Wordsworth and Emerson. 
Still, many BIPOC students felt alienated. Though the curriculum had begun to include more authors of color, Karim says that this narrow definition of diversity only highlighted BIPOC voices when they dealt with BIPOC issues, leading to a skewed perception of marginalized identities. Rather than analyzing the intersections of race, class, gender, and environmentalism, the curriculum was more concerned with "politics of representation" — occasionally teaching BIPOC perspectives to claim diversity. And, perhaps most glaringly, the school rarely addressed the social issues that replicated themselves in a cohort of 45 teens from varying racial and socioeconomic backgrounds: the microaggressions, the class signaling, the unchecked privilege. 
So it didn't come as a surprise to some when the school ground to a halt. Following the nationwide racial reckoning after the killings of George Floyd and Breonna Taylor, students in the Fall '20 semester felt that the administration did little to address the events and how it was impacting their students — a symptom of the school's design that made it difficult to discuss race in a meaningful way. And on October 7, 2020, after the shooting of Jonathan Price went unmentioned in a daily morning meeting, students felt that normal programming couldn't continue. Refusing to go to classes and work periods, students demanded the school to reckon with its white, elitist foundation.
During the week-long strike, students and faculty worked to develop the Racial Justice Action Plan. The extensive eight-page document called for redesigning nearly all of the school's systems, from hiring practices to the curriculum to disciplinary procedures, to make BIPOC students feel more supported. Proposed changes ranged from "moving current BIPOC faculty into positions of leadership" to conducting a report of the school's curriculum and "where it reproduces the logic of white supremacy." 
But there was a problem. "We can't redesign the school in the few weeks in between semesters," Karim says. With little time to fundamentally restructure the school's curricular focus, the swiftest action the school could take, faculty decided, was to pare down the schedule and become more understanding of students' mental health needs. With less class and farm work, the Mountain School shifted from its Spartan-like work philosophy in favor of a more inclusive academic environment with more free time and office hours. Most classes now employ a form of completion-based grading, which has resulted in higher grade distributions. In 2020-2021, 80% of students earned an A in English; in the semester of Fall '16, that number hovered at 9%. 
Since the strike, the school has continued to make changes to the program, hiring a mental health counselor and adding two all-gender dorms, among other changes. But the school is still divided.
In thrusting racial justice into the spotlight, the strike challenged the school's very identity: its idealistic, transcendentalist roots; the romanticism that long surrounded the Mountain School for many alumni and faculty; its culture of white elitism. While longtime faculty members were receptive to the strike's criticisms, many are hesitant to abandon the school's original educational approach. "I think everyone has been open to the changes," Karim says. "The difficulty is when those changes start to conflict…with what people's preconceived notions of what the identity of the Mountain School is."
While Bruce Brough, a flannel-wearing Environmental Science teacher who is white, thinks the strike was a necessary wake-up call, he also bemoans the growing culture of distrust — the heightened division often between long-time faculty, the vast majority of whom are white, and newer staff, many of whom are people of color. "Some people just think kindness, schmindness — this is not getting anywhere," he says. "It's hard to lead with kindness when there's that anger." In my semester, morning meetings — a daily ritual to center the community — occasionally turned confrontational, with students asking pointed questions to administrators that showed their discontent. With many students and faculty growing increasingly dissatisfied with efforts for change, the school's sense of commune-like unity has begun to erode. 
Now, the Mountain School has to figure out what to do with its heightened awareness of racial justice. The school is faced with questions posed to many of the country's private institutions, including Lakeside: What does justice, equity, and inclusion mean and how does an institution attain it? What, in 2022, is the school's relevance in the world?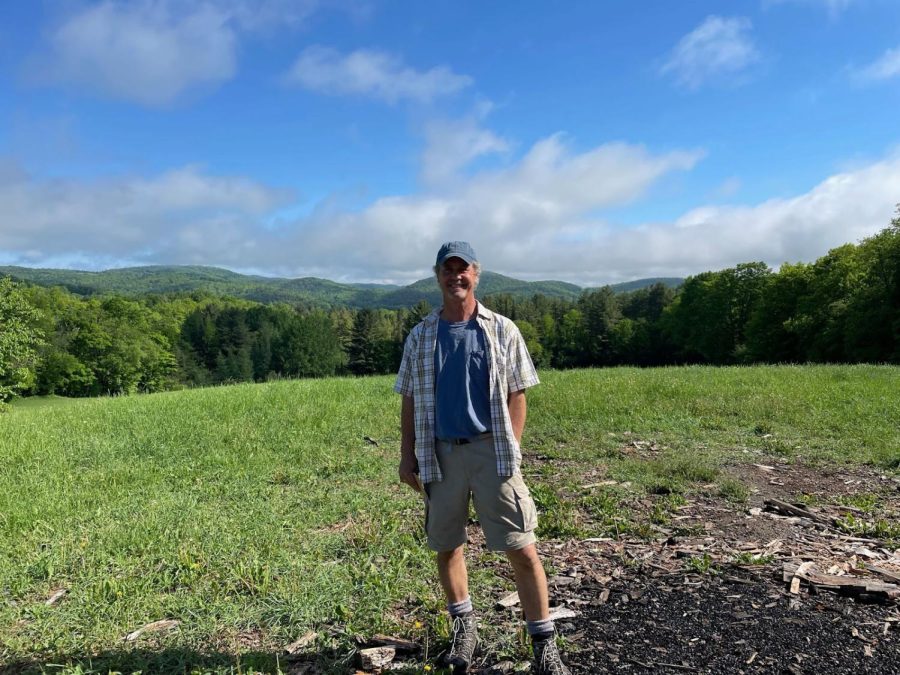 The faculty's approaches to these questions differ. For Kemi Mugo, a Spring '10 Mountain School alumna who returned as an Environmental Science teacher in 2021, this means framing topics of sustainability and the environment in the context of systems of oppression as a way to better understand the relationship between humans and the land. In her class, Kemi, who is of Kenyan descent, hopes to dissect the "ingrained assumptions" our society has about how humans interact with the environment. "We have to talk about stories because that's how we understand everything. Even things that don't really feel like stories are stories, like the IPCC [Intergovernmental Panel on Climate Change] reports that come out every few years," she says. As part of an effort to make the curriculum more accessible and relevant, the course has been renamed to Environment Studies this year, emphasizing the layer of social justice. 
All this is important and should be included, Bruce says, but he worries an entirely human-centric Environmental Studies curriculum will overwhelm the school's mission to instill in their students a love and curiosity of the outdoors, something he thinks is vital to fight climate change. According to Bruce, to fight the climate crisis, students must first have a strong understanding and reverence of the natural world — to know what they are trying to save and how it functions. "The whole thing [the world] is crumbling, and we can talk about humans, make it very human based, and who's been telling the story and ideas and everything else, but in the meantime, the world is crumbling," he says. To Bruce, essential to the course — and the school — is getting outside, exploring the 418 acres of land on which the school sits, learning to identify its trees, its history of land use, the natural forces at play. He wants to use both the scientific method and Native American approaches to knowing the natural world — all in hopes of fostering a connection to the land and a deep understanding of the science behind it. "I don't want this place to become something like, 'Yeah, come here, learn all about these very human issues. Oh yeah—by the way, it's really pretty out there,'" he says. "I don't think that that's what the planet needs." 
Last semester marked a near complete transformation of the school's faculty from just five years ago. Six longtime faculty members — including Alden and two of the semester school's founders — left after the Spring '22 semester. Collectively, they worked at the Mountain School for 148 years, becoming a feature of the school's identity. "It's both a moment of vulnerability for the institutional memory of the place, and also a moment of opportunity to continue to reimagine the place and what it can be," Alden says. 
The loss of experience puts several of the school's programs in jeopardy. With the loss of Kit Halsey-Leckerling, a history teacher who also led the forestry and maple sugaring program, many question how the school will maintain its self-sustaining ideals. Recruiting teachers to rural Vermont can already be a hard sell; finding those dedicated and knowledgeable enough to maintain the annual 200-gallon maple syrup production or to harvest timber is even more difficult. 
"
What does justice, equity, and inclusion mean and how does an institution attain it? What, in 2022, is the school's relevance in the world?
But with the hire of Alex Myers — an English teacher at Phillips Exeter Academy who was the first openly transgender student to attend Harvard University — as the school's new director, the faculty found a rare moment of unity. "We were pretty universal he was the one," says Bruce. Alex cites his values as "openness, dialogue, genuine humanity, a belief in goodness." Thoughtful and well-spoken, Alex brings hope that the school will find a way to marry social justice with a place-based education, a unifying vision for the next chapter of the Mountain School. 
As the Mountain School looks ahead, Bruce is reminded of a song he wrote years ago, "Turning the Heel." Initially written about a breakup, the song uses the metaphor of knitting a sock: it starts out easy, but as you round the heel, the yarn bunches and knots, before straightening out. "In some cases you go more by feel than you do by brains. In other cases more by brains than by feel, and you get around that corner." For all the division, anger, and hurt, Bruce is hopeful. "We're turning the heel." His voice softens. "I think we're turning the heel."
While my semester didn't have the quiet simplicity I expected, I found what it meant to "learn to know a place and take care of it." Even as I fell in love with the school — with white ash trees, with the crack of my ax splitting wood, with late night discussions with my roommates — I was confronted directly with its failings, and the place of privilege I held. I began to love a place enough to face its inadequacies. Somehow, it felt fitting: As I was maturing and beginning to understand how I fit in a larger community, so was the school. The Mountain School's future is hazy, but I know the school's process of learning to know itself will continue.
View Comments(1)
About the Contributor
Stellan M. '23, Editor in Chief
Don't let the name fool you; Stellan Will do the Max, which is also his name (and is preceded by that of his brother). He's a Mountain Man, he's a Lakeside...