Lakeside's Sports Standoff
Ever since the beginning of the Omicron wave, many students have been questioning whether or not Lakeside's sports program (both practices and games) should continue despite the surge in cases. Student opinions collected through the Tatler Poll vary from promoting 100% capacity and no masks to outright cancelling our sports programs for winter because they are high risk. Overall, there were three main points of contention: masking requirements, cancellation of practices and games, and, less often, testing requirements. 
As for masks, many athletes flinch at the thought of mandatory masks at practices or games, with one poll respondent even going so far as to say "If masks were mandatory, I would rather quit." On the other hand, many students would prefer for winter sports' seasons to be cancelled or at least postponed. This is because many believe that the risk of transmission through sports like basketball or wrestling is simply too high and poses a threat to the wellbeing of the community. Finally, a lesser number of athletes do not see the point in testing students as often as the athletic department does.
This article will present two arguments to this issue: one in favor of continuing sports, and one in favor of pausing them (at least those deemed high risk by the WIAA) for now.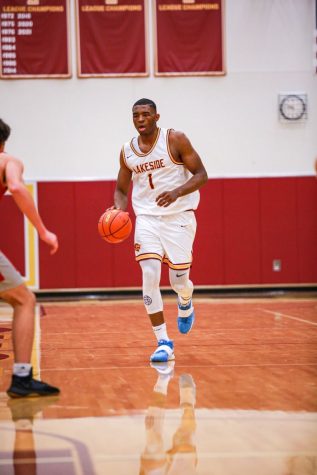 Stand up for sports! (Pro):
There will always be inherent risk involved in any activity, and athletics during COVID is no exception; the data is clear on the fact that the risk we face as a result of athletics is acceptable and easily manageable. 
First, the risk of transmission is very low between two fully vaccinated and boosted people; a study from the New England Journal of Medicine showed that a booster dose reduces the risk of catching COVID by up to 90%, which means that sports can easily continue considering the extremely high vaccination and booster dose rates of Lakeside's community and athletes. In addition to that, the Athletics department is testing athletes four times a week, three times with a rapid antigen test, and once with a PCR test. With this level of testing, it is unlikely that positive cases will slip through the cracks since athletes are being tested almost every day they have a game or practice. 
Not only is it safe to continue sports, but they benefit our community's wellbeing, too. As a member of the basketball team, I know that most, if not all, of the athletes on our team look forward to practices and games everyday. They provide an escape from the monotony of daily schoolwork and, therefore, benefit the wellbeing of those who participate in them. They give students opportunities to meet new people, and, evidently, also provide students with an opportunity to improve their physical wellbeing, particularly if they are not in a Physical Education class. 
Clearly, the miniscule COVID risks that sports bring with them are no match to their benefit: students becoming healthier, mentally and physically.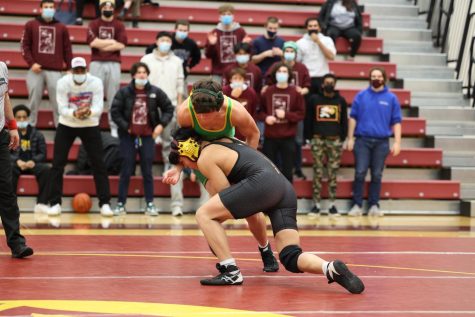 Support Student Safety! (Against):
While some say that our protocols are sufficient to let sports continue, they are not relevant in the situation we find ourselves in. Seattle and Lakeside simply have too many cases for such high-risk activities to continue;  it is necessary to discontinue sports for the time being (at least those deemed high-risk by the WIAA like basketball and wrestling).
The numbers speak for themselves. When we returned from winter break, the community saw more than 60 COVID cases, and each week the case totals continue to be high. Athletes in sports such as basketball and wrestling are not required to wear a mask while actively engaging in practice drills (though they may if they so choose). Then, it is clear that if one person on a team were to have COVID, everyone else would have been in close contact, and some other team members would likely test positive. This was observed with the basketball team in early January (where there were nine infected team members among Boys Basketball), and with the wrestling team's first tournament in mid-December, which led to over 90 COVID cases around Seattle. 
We, as a community, should not be taking this risk when it is not necessary to do so. Sports were paused in 2020, and the situation now is similar; our collective health should take precedence over all else, and that is why sports cannot continue. They are, with all due respect, too risky; while helpful in fulfilling parts of the school's mission, they do not hold up to scrutiny when looked at through a health and safety perspective. We do not need to jeopardize the wellbeing of our faculty and students so that a minority of students are able to participate in a sport. 
At the end of the day, the school must decide: is the risk of continuing sports worth it? The choice is up to the administration, and without a doubt, they will choose to prioritize our safety and our education.  
Leave a Comment
About the Contributor
Rohan D. '25, STEM Editor
Ever since his little incident in April 26, 1986, Rohan Dhillon has been on the run from a variety of governmental agencies and human rights organizations—...