What Your Taylor Swift Crush Says About You
Country Taylor – "Taylor Swift," "Fearless"
Country T-Swizzle is the acoustic guitar version of her that we all know and love. But not like that. If your Tay-Tay crush is this Taylor, you're a really sweet person who likes Country Taylor for her innocence and vulnerability, or you are a child predator. Worse, you might be a child predator who regularly goes fishing.
2012 Indie Taylor – "Red"
This Taylor era seems like her confused phase. Is she pop or country? Is she indie, boho, girly? I can't tell. If you like this version of Taylor, you're probably just as confused. Maybe you are someone stuck between two versions of themselves like Taylor was between music genres, or you are a mix of personalities and interests—you don't really have a category. You're the type of person no one can put a label on. Are you a jock, a nerd? I couldn't say. The only thing anyone really knows about you is that they knew you were trouble when you walked in. 
Cheerleader Taylor – "1989"
From the bleachers to cheer captain, 1989 Taylor is the epitome of 2014 pop, and her polaroid album cover is definitely of its time. This Taylor is finally the cheerleader she refers to in her country days, and if you love her, you're a people person! Your dream place to live is probably the Big Apple, and you might not be too hot, 'n and instead cold on Katy Perry. You love people with spunk and those who can spew subtle insults because you're the same way. But the people you go for? You could only get them in your wildest dreams. 
Edgy Taylor – "Reputation"
The old Taylor can't come to the phone right now… why? Because she's busy ignoring you. After an Instagram blackout and disappearance from the media's eyes in 2017, T-Swizzle came back in full swing with "Reputation." If you crush on edgy Taylor, you're the type of person who likes someone with confidence and who can speak up for themselves, and bleached-hair-Taylor is the definition of this. Taylor from "Reputation" is perhaps the coolest Taylor, but she's also most likely to call you a snake and tell you exactly what she doesn't like about you. I know you're bold, so be wary, because if you're not endgame? You can't blame her—she said so in a song. 
If your celebrity crush is Pastel Taylor, you definitely wore pink light-up Skechers to school when you were 6, and your crush on Taylor's "Lover" phase is representative of your endearing and juvenile personality. You probably miss your childhood, but aren't you glad you're older now because "spelling is fun?" Other than that, you love everybody! You're probably one of the most welcoming people your friends know—but don't go overboard. Sometimes, you need to calm down. 
Cottage-core Taylor – "Folklore," "Evermore"
Cottage-core-y Taylor lovers, here's some news for you: you're an overwhelmed person who used to thrive in work settings until "Folklore" (or I guess quarantine…) hit, and ever since, you fill your days by braiding your hair into buns and probably having dance parties by yourself in your room. But that's okay. That is you trying. If not, you're definitely someone who likes nature and being outdoors—or the idea of the outdoors—which is why this Taylor's woodsy vibes appeal to you.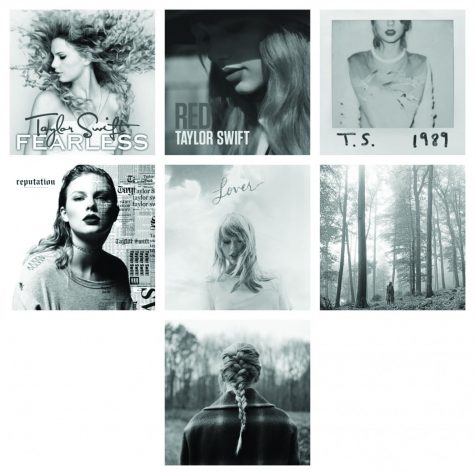 Leave a Comment