New Years Horoscopes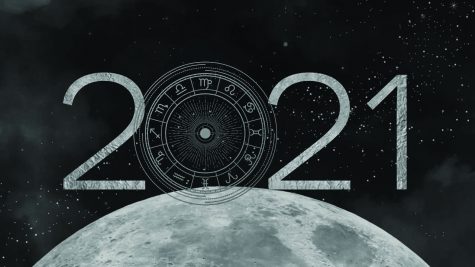 2020 has been a whirlwind of a year. From once-in-a-lifetime conjunctions to planets in Retrograde, many interesting astrological events have occurred. As we go into 2021, it is important for us to make New Year's resolutions specific to ourselves to turn this hot mess of 2020 into a hot new year. 
Aries: March 21st – April 19th 
As an Aries, you should take the time this year to focus on reining in strong emotions and nurturing new connections. Maybe you can download Yubo or something? You might experience some ups and downs, with Saturn and Jupiter coming together in companionship this year. Because of this, you will likely feel the effects of leaving old things behind and finding new ones. Changes in routine like this can often cause turmoil, so be aware of that, and don't let your passionate nature get the best of you. 
Taurus: April 19th – May 20th
In the New Year, Tauruses could be presented with a major shakeup in your love lives when Mars opposes Uranus in the house of partnerships and connections. You will also experience significant success and reputation changes, so work towards your goals but don't let your greed overpower you — "C.R.E.A.M." should not be your year's song. 
Gemini: May 20th – June 20th
This coming year, Geminis should focus on self-care — buy yourself a face mask or two — and do things you're passionate about. Your year will consist of self-questioning that can turn into self-development if you seek it. Because Mercury, your ruling planet, will retrograde this year, you will experience changes in love, passion, and self, pushing you to grow in those areas. 
Cancer: June 20th – July 22nd
To your relief, it seems like 2021 will be significantly less chaotic than your previous year. As your sign faces less opposition this year, you might feel more relief and content, so consider reaching out to others and stepping out of your comfort zone. Leave behind the turmoil of 2020 and use this new calm time to get out of your head. 
Leo: July 22nd – August 22nd
Your new year will be embedded with drama (like always), so make sure to let things go and center your ambitions around new opportunities. When Venus and Mars come together this year, you might experience a boost in confidence (you already have too much of that) and passion as well, so try your best to find balance in your life. 
Virgo: August 22nd – September 22
As a Virgo, you often are very understanding and caring. This can be both beneficial and negative, but in 2021, prioritize your needs and take control of your life. Don't be a push-over! The solar eclipse this year will also signify a reset or a new beginning for you — a new you — thank goodness!
Libra: September 22nd – October 23rd
Listen up, Libras! The solar and lunar eclipses in your third and ninth house in 2021 will spark your creative minds, so take advantage of this period to take risks and pursue new activities! Do something fresh every day. Avoid binge-watching your same favorite shows — "Gossip Girl" must be put down to rest. 
Scorpio: October 23rd – November 21st
2021 will be a powerful year for Scorpios and a perfect opportunity to practice persistence. We know this is not what you want to hear but continue to grind towards your goals! Whether it be a dream internship or better habits, you can make it happen this year. And for Fiona, our Scorpio writer? Her goal is to become a better person — she really needs to work on that. 
Sagittarius: November 21st – December 21st
Sorry Sagittariuses, but there's probably going to be some annoying drama and changes in your ambitions and emotions this year. Sucks to suck. As 2021 brings eclipses and the joining of a few different planets in your zodiac, you'll experience some fluctuations. Because Saturn and Jupiter will be joining forces, we encourage you to look at the way you manage your tasks and connect intellectually. 
Capricorn: December 21st – January 19th
Your hard work has paid off, Capricorns! 2021 brought many challenges to your sign, but your New Year will be coming with a possible new T-swizzle album as well as fulfilled goals! Stay on the right path and mindset as you bask in your 2021, but remember to get out of your head and let loose — as a Capricorn, you may tend to be a little too serious sometimes. 
Aquarius: January 20th – February 18th
This year is the beginning of the Age of Aquarius (not the 5th Dimension album)! Aquarius will be a very big astrological presence this year, so embrace the New Year as its attitude will be very you! Your year will definitely come with its ups and downs, but remember to reach out to unique perspectives and opportunities — this will come in handy when Mercury is in retrograde, causing you to feel disconnected or standoffish. 
Pisces: February 18th – March 20th 
2021 will be relatively tame for you charmin' lot of Pisces. Take this time to focus on yourself and your interests. You can finish that super cool and very interesting poem you've been writing! Jupiter will travel through Pisces this year, introducing you to new confidence and satisfaction. Finally, as the last of the zodiac signs, some may call you a mix of every other sign — a tied personality — reminiscent of the collaboration to come this year. 
The New Year will come with an abundance of significant astrological shifts, many of which point to changes and advancements, with collaboration being a major theme this year. 2021 will be a much-needed break for all the signs compared to 2020. But as we all go into the New Year, we should remember to always prioritize kindness… and the artistic, show-stopping, brilliant, jaw-dropping writers of this article.  
Leave a Comment