Weird and Wonderful Holiday Traditions: Around the World and at Lakeside
It's December, and that means it's holiday season: a time full of love and excitement and family and friends, a time to embrace the frigid weather or to stay inside and cozy up by the fire. Although this year may look a little different, there are still many interesting and unusual holiday traditions celebrated around the world and even at Lakeside. 
Within each holiday, there are many different and unique cultural traditions. In many countries in Europe, people recognize Santa's evil counterpart, Krampus: a centuries-old, half-goat, half-demon figure originating in Germany who punishes children if they've been naughty. People even dress up as Krampus in a parade to catch the misbehaved. Additionally, in Catalonia, Spain, there is a mythological, 4-legged, hollowed-out Christmas wooden poop log known as Tió de Nadal. Children feed and cover this tree stump with a blanket to keep it warm, and on Christmas eve, they beat the log with a stick and sing a special song; the song allows the log to poop out a small gift from under the blanket. On another note, during Hanukkah, people consume large amounts of fried food like fried potatoes and donuts. The oil used to fry the foods represents the oil that kept the menorah candles alight during second-century BCE Jerusalem. And during Christmastime in the UK, extravagant theater shows called Pantomimes incorporate audience participation, cross-dressing, and crude humor that caters to audiences of all ages. 
There are many more exciting holidays from around the world, some of which even vary from family to family. So, what interesting traditions do students at Lakeside celebrate?
Many participate in common American Christmas traditions like decorating the Christmas tree,  hanging lights, watching holiday movies, listening to holiday music, opening presents, or maybe even poking their siblings with sharp candy canes. Many also spend the holidays eating and making lots of yummy food like cookies and pies (and sometimes even crab?). One student bakes Pizzelle, intricately designed Italian waffle cookies; another has Pozole, a Mexican soup, and eats 12 grapes on New Year's Eve. Others don't celebrate the holidays at all. Instead, they spend their time "complaining about the problems with American consumerist culture and holidays." 
As you can tell, there are many different traditions celebrated from family to family and from around the world. In learning about them, you can open your eyes to different cultures and to also see how some of your classmates celebrate the holidays.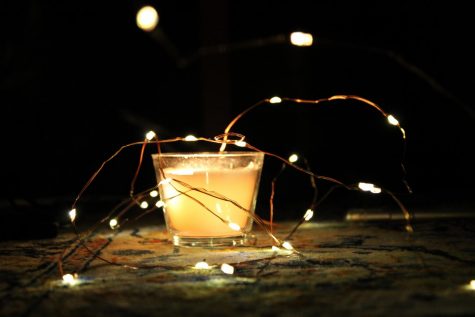 Leave a Comment