"Love & Information": Pandemic and Technology Change the Nature of Theater
As schools began to adapt to the virtual learning environment, the drama department was also considering ways to host the fall play in a socially-distanced and safe manner. This year, the department made the decision to go 100% virtual over the Zoom webinar for the play "Love and Information," a collection of scenes of different lengths, each with different settings and characters. There are around 50 scenes and 100 characters, and each cast member will portray multiple characters from multiple scenes. I did a survey and interviewed Alban Dennis, the director, to learn more about how this new form of theater feels to the ensemble. Portions of the interview and answers to the survey are paraphrased or condensed. 
Q: What is your favorite thing about "Love & Information"? How do you think it differs from other plays? 
Cast: Each and every scene has so many different interpretations, and there isn't a wrong way to perform, which gives even more creative liberties than a traditional play. And because the scenes are so ambiguous and open-ended, the actors are able to make a lot of bold decisions, with the aid of virtual backgrounds and filters, that they probably would not in real life. The format of the play also makes scheduling easier.
Alban: It's great to have the actors participate so much in the creative process. In addition, since this play is made up largely of two-person scenes, the attention of the audience is engaged because the scenes change frequently. This really is the type of play that requires the audience to lean into it and engage. 
Q (for Alban): How did the department make the decision to go 100% virtual? What are some things you had to consider?  
A: This decision is largely based on national standards, which is also the basis for the school's decisions. Previously, I had done a number of workshops and educational webinars to learn about the things we needed to do for virtual performances. There's a lot to consider, even just simple things like opening the lobby 30 minutes early to present information about the play and the director's note. We have to also think about lighting and costuming, which are going to be prepared by each individual actor. 
Q: What's the most challenging aspect of rehearsal and performing via Zoom?
Cast: It's harder because you don't get to be in person and feel others' energy and create that chemistry with your partner. Another challenge is making the setting and situation feel real, trying to make it look and feel like a live performance for both the actors and the audience. 
Alban: Collaboration skills between actors, which is even harder and yet more emphasized in a virtual setting. 
Q (for Alban): Are you surprised by the work of the ensemble?
A: YES! Always. When you have 34 people (counting me and the production team), the variation of interpretation is huge. The rehearsal process goes like this: starting in a big group, then scene partners going into individual breakout rooms to discuss, then going back to the big group to get feedback. This loop of experimenting and feedbacking is really powerful. It really gives the actors a chance to be braver in their own space. The virtual play is like a grand experiment, and we should treat it like one — unrestrained exploration and collaboration. 
Q: Are there any fun anecdotes from rehearsal?
Cast: 
Every day was fun! 

I was performing a fun scene while getting ready for crew (putting on shoes, going downstairs, etc). It was pretty chaotic.

Using filters and virtual backgrounds has come into play a lot…

For one exercise, my group chose to do a rendition of the "Three Little Pigs" and everyone was fully committed, putting on the pig filters on Zoom and just having a great time. 

One group had to perform "Hamilton" in 2 minutes. I found it particularly entertaining how most of the political shenanigans that happen in the two-hour-long musical were thrown out the window in favor of focusing on the relationships.

When Max R. '21 and I tried to do our scene in dialects and failed miserably.

"We're cutting children" -Alban.
Q: Are you nervous about performing via Zoom?
Cast: 53% Yes! vs. 46.7% Not Really. For those who chose yes, the main concern was technical failures: wifi dying, glitches, Zoom crashing, etc. 
With the continuation of the pandemic, this remote setting will become integrated as a part of our daily lives. For actors, virtual performances will become a staple in modern theater… or even aid in the creation of a new form of performing arts.
The fall play will be hosted on November 13th at 7:00 p.m. and November 14th at 2:00 p.m.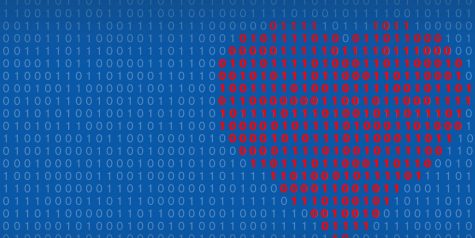 Leave a Comment