Lakeside Named "Most Dominant HS Athletic Program"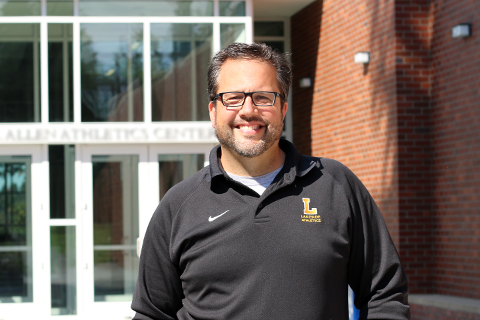 This past summer, Lakeside was named "Washington State's most dominant HS athletic program since 2018" by Maxpreps, a company focused specifically on high school sports. According to Maxpreps, their formula takes into account a variety of factors, such as the number of state titles or national rankings, for over 20 sports. Their rigorous formula makes this ranking all the more impressive.
When asked about this honor, athletic director Chris Hartley credited Lakeside's success to four groups of Lakesiders: student athletes, coaches, athletic trainers, and strength and conditioning coaches. On student athletes, Mr. Hartley praises their drive: "Think of the hours dedicated to practices. Think of the hours out of season when our athletes worked to get stronger, fitter, and better at the skills associated with their sports." Our students are motivated and inspired to always want to improve.  Mr. Hartley says that some of this inspiration comes from coaches, who are "incredible teachers and are incredible motivators," he says,"invested in each athlete getting better and playing joyfully. That is a winning combination."
Mr. Hartley also attributes Lakeside's success in athletics to trainers, who work to help athletes recover from injuries and stay healthy. "Anyone who has been in our training room knows how critical that work is," he says. They not only help athletes recover from injuries, but help them prevent them in the first place. Last but not least, he credits Lakeside's strength and conditioning coaches for providing an "outstanding" resource that not only helps athletes become "stronger, faster, and bigger," but also helps athletes gain confidence: "They learn about the hard work necessary behind the scenes to be truly ready to compete."
When you look a little deeper, the success of Lakeside's athletic department makes this honor pretty obvious. After all, Lakeside has consistently gone to the playoffs and always had at least a few successful playoff runs each season, a feat which definitely helped the rankings. In the end, the success Lakeside is able to have in a wide variety of sports is what makes our athletic program so dominant — when some sports have down years, others have standout ones. Lakeside's success is a direct result of the hard work that many people have put in throughout the years. And although this award was about the past few years, it creates great optimism for the coming years as well. With a group of dedicated students, hard-working coaches, amazing trainers, and motivating strength coaches, Lakeside athletics has a bright future. Hopefully, we'll maintain that number one ranking for years to come.
Leave a Comment