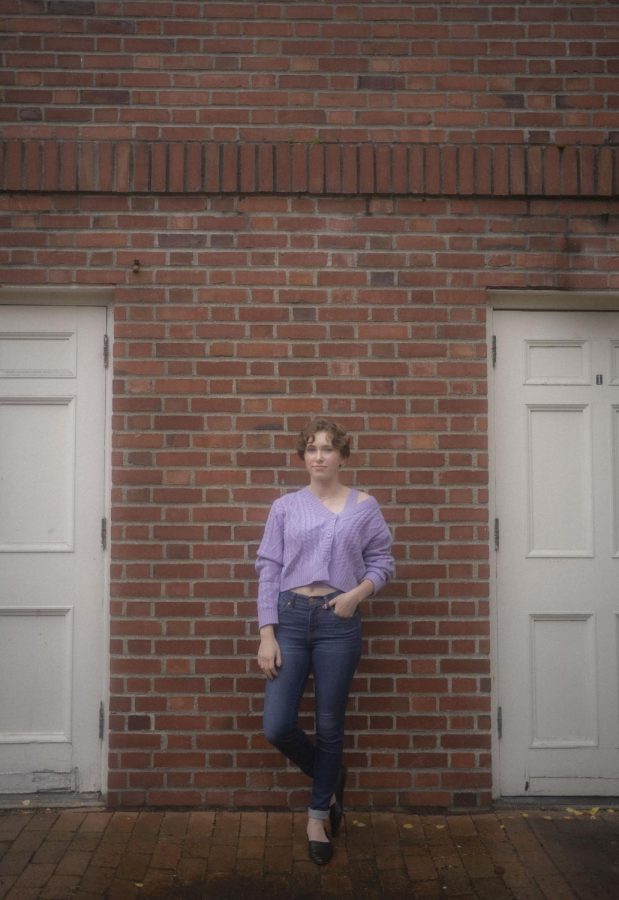 In recent years, brands like H&M, Forever 21, Shein, Zara, and Urban Outfitters have dominated teen fashion. These fast fashion brands produce around 100 billion clothing items every year (twice what it was just 20 years ago) while polluting the ocean and earth, paying workers far below a living wage, and contributing 8% of all carbon emissions, according to the UN. As consumers, we're responsible for educating ourselves on this problem and doing what we can to fix it. Thrifting provides an alternative for consumers while being just as satisfying as normal shopping. There's something thrilling about knowing the clothing you're wearing is getting a second chance with you. Thrifting is becoming so popular, in fact, that it's predicted to be more widespread than fast fashion by 2029, thanks to Gen Z's growing interest. 
But for those who have been indulging in fast fashion, thrifting can seem intimidating. How can you find exactly what you want if they only have garments in one size? Isn't it weird to wear other people's clothing? What if it has stains or tears from its previous owner? Maybe thrifting just seems like a lot more work than going to the mall with your friends and shopping there. Thrifting, however, is a lot easier than you might think. 
Let's talk about how to get started on your thrifting journey! First off, there's a significant difference between consignment stores and thrift stores that a lot of people don't realize. Consignment stores are often more expensive and higher-quality because people are paid for their used clothing. Conversely, thrift stores like Goodwill run entirely on donations and are generally cheaper. Both are good options in my book and both are significantly better than purchasing fast fashion.
Thrifting's significantly lower expense makes it a great option for those who don't want to spend as much on their clothes. I make a lot of modifications (cropping, turning dresses into skirts, adding patches) to the clothes I thrift. If you're just getting into sewing or making modifications to your clothes, thrifting can be a fantastic option because, well, you're going to make some mistakes at the start. Do you want to permanently stitch closed the leg of some eighty-dollar pants, or do you want to mess up on some ten-dollar ones? Exactly. And I do really recommend modifying your clothes, whether it's to make them fit you better or to make them your own, something to distinguish your sense of style.
If you're a fan of online shopping, the best way to transition from fast fashion to thrifted clothing is ThredUP, the world's largest online consignment store. Want to find a jacket? Boom: over fifty thousand unique options for under twenty dollars. Love a brand but don't want to buy the clothes new? Boom: thirty-five thousand brands to choose from — y'all, that's not a typo. Now, of course, you don't get to try items on or see the condition of used items before you buy them, which might seem like a big red flag to some. However, they have some great filtering options for condition and size that I highly recommend taking advantage of.
But what to look for, if there are so many options? Oversized clothes like sweaters, blazers, and pants, are really easy to thrift if you're into that look. If you're open to making modifications, go for more basic or plain items that you can transform. Definitely steer clear of bathing suits, even if they have the tags on. In my experience, thrift stores have an abundance of cardigans, so that's something to look for as the weather gets colder. Jeans are hit-or-miss, so look for brands you recognize and have liked in the past. It's important to know your waist size, whether you prefer low, mid, or high rise, and the brands that fit you really well, because with so many options it's easy to get overwhelmed. And, of course, look for quirky items you wouldn't find in other stores! This has really helped me find my own sense of style, taking trends and putting my own spin on them. I've found an asymmetrically cut dress that is my favorite thing in my closet, a red trench coat that makes it look like I put effort into any random outfit, the coziest sweatshirt I've ever owned, and so much more, all articles of clothing that someone else didn't want.
So what are you waiting for? Get out there, save your money and the planet, and find some clothes you'll treasure for years to come. I, for one, can't wait to see what you thrift!